In order to prevent mess in the transaction list, you can use the Archive feature. Just select unneeded transactions and click Archive.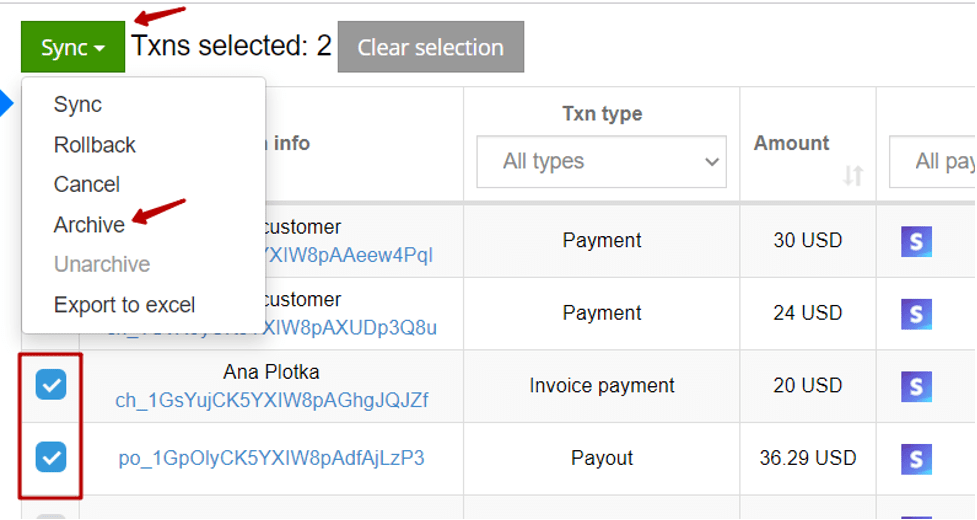 Archived transactions are presented in a separate list. Mark the corresponding checkbox to see them: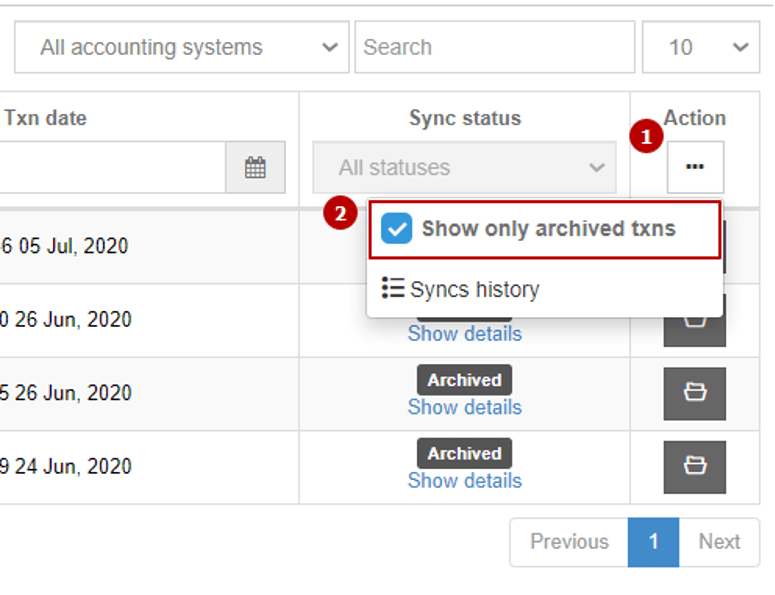 In order to sync archived records, please add transactions again to the Transactions list. To do so, mark the needed ones and click the Unarchive button.
Note: Import historical transactions feature will NOT return archived transactions to the list, only Unarchive option can do so.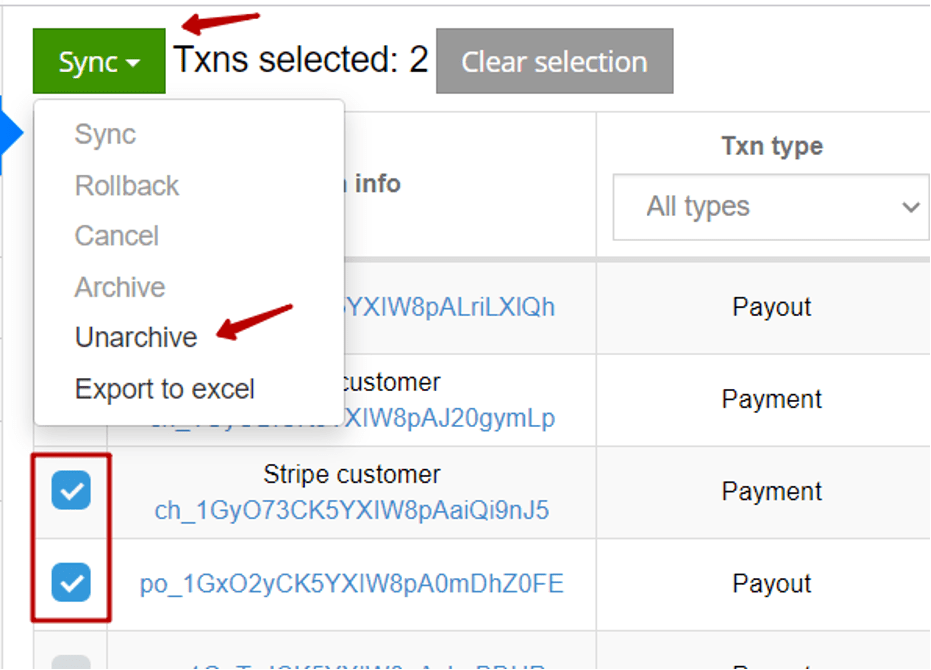 Was this article helpful?