The beginning of the new year is always a good time for businesses to review their profits and expenses, as well as their strategies and models to find ways to increase efficiency. This year it's more than relevant, especially for e-commerce business.
The global pandemic of 2020 heavily impacted many industries, as customer behavior changed drastically in a trice. Thus, about 74.6% of the US consumers began to avoid visiting shopping centers. And for many offline businesses, the picture was right the same. So many small businesses had to hastily adjust to the changing landscape, stepping into online and implementing the e-commerce business model in a rush. At the same time, a lot of e-commerces appeared not to be ready for the rapid growth that they observed.
All this could make e-commerce management quite costly, so now, when the first shock is over, you can sit quietly and review your e-commerce business tactics and strategies to find a place for optimizing and cutting e-commerce costs.
In the article below, you'll find some smart ways that can help you lower down e-commerce management costs by optimizing various areas of your business.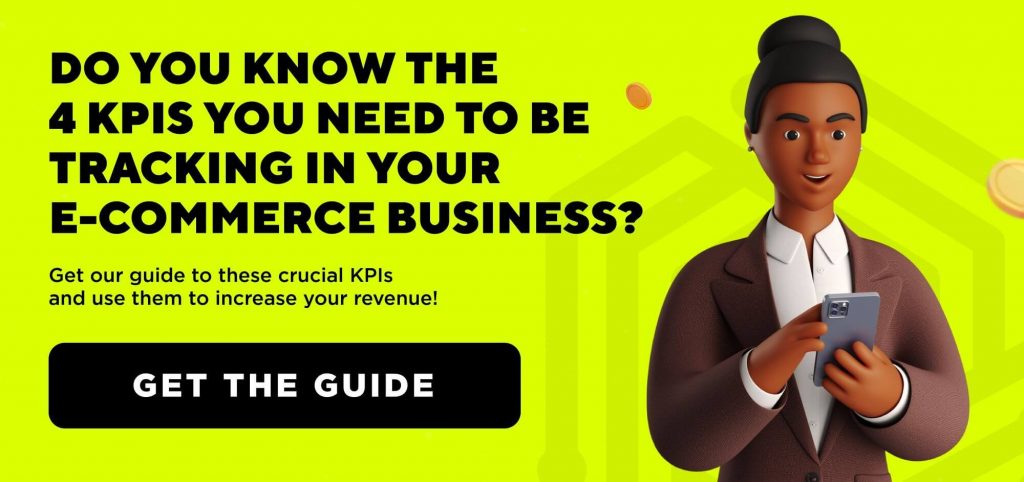 1. Cut down accounting management costs
Accounting stands among some of the most vital aspects of running a successful e-commerce business. Proper bookkeeping ensures that a business owner can always stay on top of how well they are performing, not to mention its importance for correct tax filing and avoiding tax audits.
Let's take a look at optimizing key areas for running an error-free and detailed accounting and saving the e-commerce management costs.
Importing financial records from multiple sources into accounting software is normally the first step towards creating a well-oiled e-commerce bookkeeping cycle. Some businesses still manually enter their data into spreadsheets or accounting software, which can lead to serious discrepancies. Others utilize different tools to bring in the information from multiple sources that e-commerce businesses use to get paid.
One way to cut down the costs and improve efficiency would be to deploy one software that can connect various payment platforms and e-commerce providers to an accounting system, such as QuickBooks or Xero.
For example, you can connect Shopify to QuickBooks to bring the Shopify data to QuickBooks and Xero automatically in the background. You can also do the same to connect other platforms that you use to get paid, such as Stripe, PayPal, or even other e-commerce platforms, such as eBay and Amazon with your accounting software.
This small and easy trick allows busy enterprises to cover the majority of their payment sources and have a clear picture of all incoming online sales and outgoing sales-related transactions, all in one place.
When you have a smart tool working for you to import data into QuickBooks, or another accounting software, you don't need to worry about human error, reconciliation discrepancies, multicurrency or proper recording of the fees you pay on each transaction. Everything will be taken care of, cutting down the hours and resources you need to spend on entering and checking this data, which ensures a seamless reconciliation.
Accounting for e-commerce business is necessary for a stress-free tax period. Many online retailers pay various taxes on the products they sell, and record-keeping for different tax amounts can become a burden for e-commerce businesses and their accountants.
One solution is to avoid manual data entry and import sales transactions via a solution that can import transactions into QuickBooks or Xero with taxes parsed automatically in the background.
Synder users can set up smart rules to edit tax amounts on certain transactions in case the tax isn't properly specified in the transaction itself. If the tax information is already correctly reflected in the transaction, the taxes will be synchronized as a part of every transaction by default, providing businesses and their accountants with clear and correct tax-related information in their books.
Accounting for online retail business inevitably involves dealing with numerous refunds, discounts, and other transactions which would be more rare in accounting for a brick and mortar store. Proper refund management requires that every transaction, even if it has been voided, be properly recorded, together with a fee which might have been credited back to the seller, or, in some cases, only partially refunded.
You can import refund transactions into your accounting system when you use a fully automated tool, which tracks every refund transaction, and creates bookkeeping records for every refunded transaction and subsequent fee activity.
2. Avoid costly inventory management issues
When you deal with online sales, you need to understand how e-commerce inventory management works. Misunderstandings, or bad inventory tracking, will either bring you to dead stock or selling more than you have. Let's have a closer look at these two challenges of inventory management that an e-commerce business owner can face:
If you don't have a clear understanding of which products, and how many of them, your customers buy, you may get trapped in the situation of overstock or oversell. Both these situations will have a bad impact on your business.
Overstock will make you stuck with selling goods that your customers no longer want and you will be stressed when thinking of how to get rid of them.
With overselling it works vice versa, you sell more goods than you have. At this point, you are at the risk of not fulfilling your customers' needs and expectations. You may lose the trust of your customers that is so hard to build, and it will take you a long time to recover.
Manual inventory management
As a business owner, you always look a bit ahead, therefore it's important to keep the idea of scalability in mind. There is nothing wrong with tracking your inventory manually, especially at the start, and it may also look like a great solution to cut inventory costs. But as soon as you grow your sales or want to connect to another sales channel like Amazon, eBay, or Shopify, you will find how hard it is to keep a manual track of inventory with multiple sources. This will be the moment you start experiencing issues with inventory management and may run into the oversell problem that we just mentioned. The best practice here is to have an automated inventory management system that will just easily scale according to your needs.
What are the most inefficient ways to manage inventory?
With a pencil and paper.
Using offline software that doesn't get updated automatically in a real-time manner. Together with this, spreadsheets that you have to fill manually.
Multiple tools that are not synced with each other.
Lack of synchronization between multiple sales channels
Selling across multiple channels sounds very challenging. As previously explained, it can become impossible to keep a manual track of e-commerce inventory so now it is time to dig a bit deeper into tracking your inventory when you sell via multiple marketplaces. If you do it by yourself, you would have to develop a certain approach to track all the items you have and how many are sold and keep everything in one place, otherwise you would create a mess. Can you imagine what a nightmare it would be for someone to take over this process when you are on vacation, for example? You would also have to spend hours teaching any person other than yourself, how to do it.
Instead, you can have software that will automatically drag information from all your sources and count everything with 100% accuracy.
Reduce inventory costs (COGS) for e-commerce
The main aim of any business is to make money, and every business owner constantly thinks of how to cut the costs on something and earn more, whilst still keeping the quality level, because that's why your customers choose you. One of the things you can do is to reduce inventory costs. Let's have a look at what the cost of inventory for e-commerce is, and how to find options to cut inventory costs.
What things are generally included in the Cost of Goods Sold (COGS)?

In addition to all this, like an e-commerce business, there are also costs for ads, payment processor fees, marketplace transaction fees, taxes, and taxes on fees.
When you have good control of all the expenses associated with the products you sell, you'll be able to spot the points at which you can cut your inventory costs. But it will be impossible without proper inventory management software.
3. Reduce your shipping costs
With the increase in the popularity of online shopping, customers expect to have faster high-quality packaging and shipping. But here's the thing, not many people want to overpay for shipping costs. Even if it's still a natural part of e-commerce costs.
According to the Baymard Institute report, the online shopping cart abandonment rate is 69.80%. The most common cause of abandoned carts is high shipping costs. So, how can e-commerce businesses help buyers to make easy purchasing decisions, without sacrificing profits?
The answer is free shipping. The word "free" is a magical spell for customers. One small word can do wonders for your online sales. Free shipping becomes the top incentive for 90% of consumers that encourages customers to shop online more often. 
For sellers, providing free shipping to customers usually means either taking the whole burden of covering shipping costs, or taking it partially baking the rest into the price of products. Usually, it bumps into looking for a balance between cost-effectively delivering to customers while keeping your costs down.
And while finding the best e-commerce shipping rates looks like quite an obvious solution. It's not the only one. So, let's take a fresh look at your shipping strategy and optimize according to some e-commerce shipping tips:
One of the reasons for an unwanted increase in shipping costs, is making packaging mistakes that can be easily avoided. The first and main step is just to use an appropriately sized box. Otherwise, it can be overcharged for the space it takes up.
When using branded boxes make sure they don't have anything that falls outside of chosen box sizes. If you ignore this, you may face additional fees.
Use poly mailers instead of boxes
If you sell small, non-fragile products, mailer envelopes or poly bags are a great cost effective shipping solution to use instead of boxes. They are smaller and take up less room in a delivery truck. Poly mailers also help to save even more money due to the savings on wrapping materials.
Negotiate with multiple carriers
All e-commerce shipping companies vary pricing according to the volume of the shipment. If you ship often and/or the delivery volumes are large, you can expect a lower rate. Small businesses should know the secret power for having best e-commerce shipping rates – negotiating power. If you ship a large amount of packages, compare e-commerce shipping companies and negotiate with carriers the price for shipping. Find out which shipping company works best for your business and cost saving.
Get Third-Party Insurance
Another effective way to cut shipping costs, is to safely save on insurance for your orders. Third parties normally charge less for the shipment insurance which can sometimes result in 50% savings. If you ship a large amount of goods or expensive items, saving on insurance can quickly add up and potentially save you a lot of money.
Thus, understanding customer psychology and reviewing aspects of your shipping strategy, such as packaging, carriers, and insurance, can help you to reduce e-commerce shipping costs and ultimately grow your business.
4. Review your e-commerce marketing
Next, let's take a look at the 5 ways you can cut marketing costs. Some business experts recommend calculating marketing costs for small businesses by the common rule of thumb – B2B companies should spend between 5 and 7% of their revenue on marketing. According to the CMO Survey, the average small business marketing budget with a company's annual revenue below $25 million equals an average of 11% of the total amount. Although, this is only an AVERAGE, and your spendings may be different. In any case, you can use some techniques to cut your cost but improve efficiency.
Even though you have a competent plan for your e-commerce marketing strategy, carefully track statistics, and know all of your marketing prices, there are still some things you can use to optimize your marketing expenses to increase return on investment (ROI).
Choose Low-Cost Marketing Channels
To make great marketing campaigns, it isn't necessarily to make it the most expensive ones. One of the main aspects of an effective campaign is to get the right message to the right person at the right time. But what does the "right" mean? A good point is that "right" is easier and less expensive to achieve online. One of the options is social media marketing that is almost free to run and can reach your targeted audience well. Besides, improved email marketing is a simple way to boost your revenue and increase conversions.
Here are a few low-budget marketing ideas for e-commerce business:
Create a free Google My Business account
Post (and engage) on social media
Tag people (and brands) on social media
Don't sleep on LinkedIn
Develop an email marketing plan
Create data-rich infographics
Apply for business awards
Set up a customer referral program
And of course, do not forget about SEO services that can help you rank for the queries your audience is searching for. Check out an SEO guide on how to increase sales with SEO for e-commerce stores.
Properly Organize Remote Work
Nowadays, remote work is not only possible but easy to implement and cost-effective. You could already have noticed how remote work due to COVID-19 allowed many businesses to maintain their operations even more effectively. As many people have improved work-life balance, it is getting easier to be effective on your daily work tasks and be more creative.
Check if you have all needed things for a team to work effectively remotely:
Convenient communication channels
Flexible but specific working hours
A collaborative work management platform
Time tracker
Video conferencing solution
Instant messaging platform
Remote kickoff meeting
Shared systems and processes
Market to Existing Customers
Interesting fact, that most companies would prefer to retain an existing customer than try to find a new one. The reason is that just a 5% increase in customer retention can boost profits by as much as 95%. Thus, it's indeed important to keep in touch with the people who have already purchased from you.
Useful tip: create a coupon or special discounts that you can give to customers to increase their incentives to buy from you again. Thus, you can grow a loyal audience that follows your updates and shares with friends about your e-commerce brand. If it applies to you, try to make at least one of your products a consumable item that people have to repurchase, so that your customers could re-interact with your site or media channels.
In 2021, all available tools make it easy to identify where exactly your marketing money is going. Tools such as Google Analytics, ConvertFlow, Google Tag Manager, etc., can give you a full overview of your marketing actions and their return on investment. In addition, many effective marketing tools for e-commerce include automatic reporting on performance for all of your paid ads. Take your time to carefully analyze these reports to improve your marketing methods, so that you are only spending money where it produces the best return. This will help to cut a cost average marketing budget.
Check and see if you know these metrics for your business, as these are the top metrics for marketing teams:
Marketing Qualified Leads (MQL)
Sales Qualified Leads (SQL)
Funnel Conversion Rates
Brand awareness
Customer engagement
Marketing spend per customer
Return on marketing investment
The lifetime value of a customer (LTV)
Customer acquisition cost (CAC)
Customer retention
Consider Reducing Your Number of Products
Here's one interesting tip. Some of your products may be highly profitable, generating the biggest part of your income, while others may not perform so well. First, identify how much revenue each of your products generates. Then, find the items that are not generating significant profit for your business. Last, consider removing the items from your online store. It depends on your type of e-commerce business, as some products may be a part of your branding. Although, a review is always a great idea! Thus, you may remove products that need to have a high operational cost.
In addition, you should care about accounting automation, this way the control of spendings is going to be much more effective.
Useful tip: Consider adding non-physical products to your store. A video course or something related to the niche you're in can make for high-profit sales without costing you anything other than the time it takes to put it together.
Wrapping up
A successful e-commerce business has to always work on improving its operational costs, and the techniques have to be deployed effectively and consistently. Not all the aspects of cost optimization can be covered in only one article. However, the tactics mentioned above have helped many businesses cut the e-commerce cost, so hopefully, you'll find them useful as well.