Have you started a print-on-demand business recently? Are you having trouble differentiating from the competition in such a crowded market, where customers have too many options to choose from? Do you want to increase your sales?
Well, let us show you a possible solution to those questions: try adding personalization to your print-on-demand business. If you think it's way too complicated, read this article before dismissing the option! You might be surprised 😉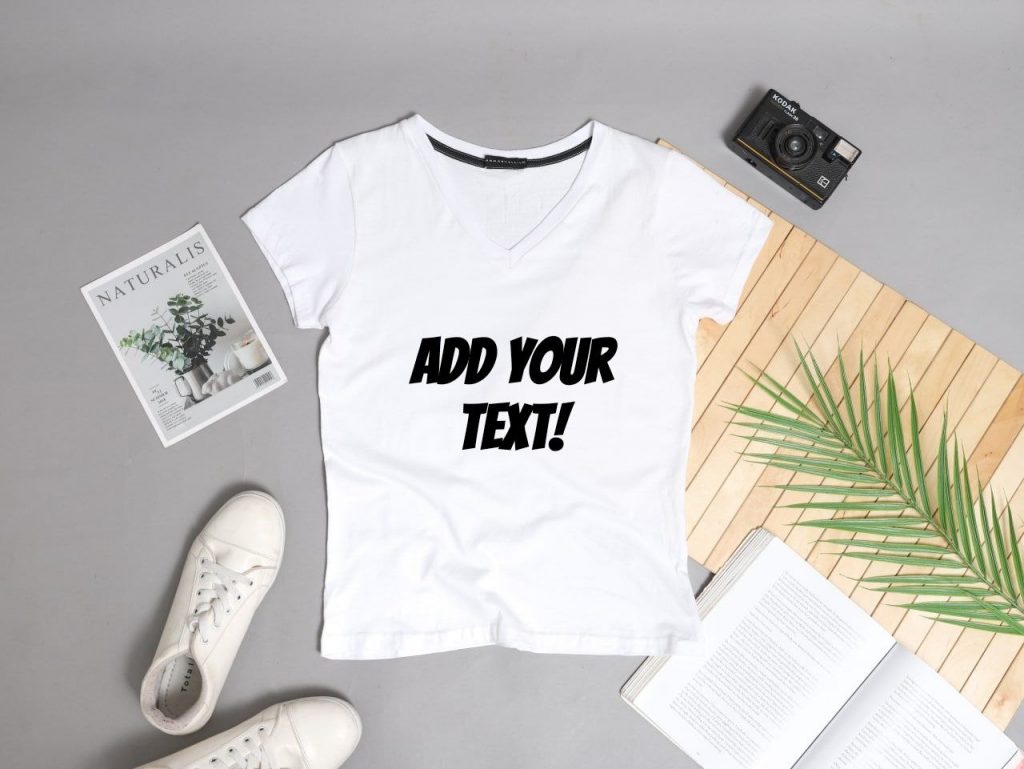 But, first of all, what are print-on-demand companies and what do they do?
Basically, a print-on-demand company stores a wide range of white label products (t-shirts, mugs, canvas, phone cases, bags, and many more!) and offers them to their customers, so they can add their own designs and sell them on their own stores. Then, the POD company fulfills all the orders their customers sell and delivers them to the customer.
If you want to have your own store, you can use this business model to launch it in a considerably fast and simple way. You choose a POD company, offer their white-label products (adapted with your own designs) on your e-commerce store, and then the POD company will fulfill and deliver the orders. Amazing, isn't it?
Now, if you already have your print-on-demand business running, but you're struggling to increase your sales, let's analyze why adding personalization could be a great idea.
As we mentioned before, if you work with a POD company, you will want to add your own brand and designs to the products. Imagine you have a mug store and you decided to work either with Printify, Printful, or CustomCat. You offer a wide range of mugs with different pet designs, and your customers can choose combinations of pets and text.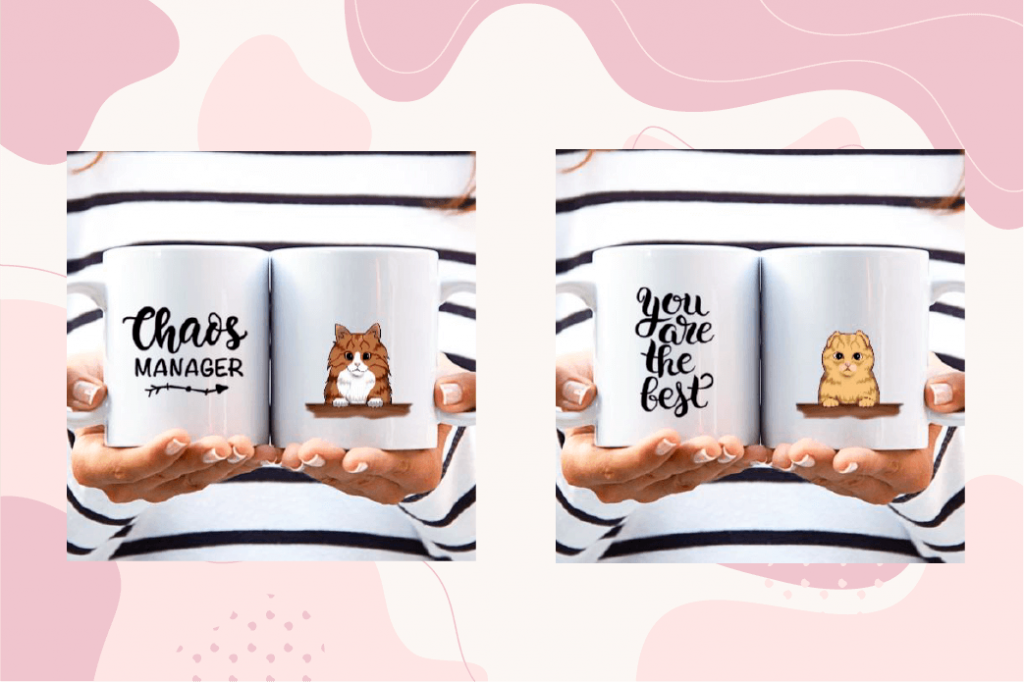 But what happens if soon there are many stores selling similar mugs in your area? How can you differentiate from them and make sure your product stands out?
In a traditional e-commerce business, there are multiple variables that can be a game-changer, such as the quality of the product, prices, or shipping methods and times. But in a POD business, you don't get to control any of those, so the differentiation variables narrow considerably.
Also, another interesting fact is that customers are getting more sophisticated by the day, and they are actually demanding personalized products over mass offerings.
Differentiation has become so important!
But at the same time, it's very difficult to achieve. Nowadays everything is really easy to find, copy, download and imitate. You may have a wonderful and brand-new design idea, but if it is indeed successful, chances are it will be imitated by another business in a very short time.
That's why personalization – or customization – has become a key factor to actually stand out from the competition. Every customer has its unique needs and demands, and the best way to please them is by letting them create their own products.
Customization can be applied to any kind of product and can go from something simple like allowing customers to choose from a range of color combinations to something more complex like adding monograms, textures, patterns, or even designing a full packaging.
Following the example we mentioned before, what if now you could let your customers choose which type of cat they want to add to the mug? You could have endless cat options, instead of just a few, and please everyone! And what if they could also add the name of their pet? Or write their own quote and turn the mug into a special present for someone?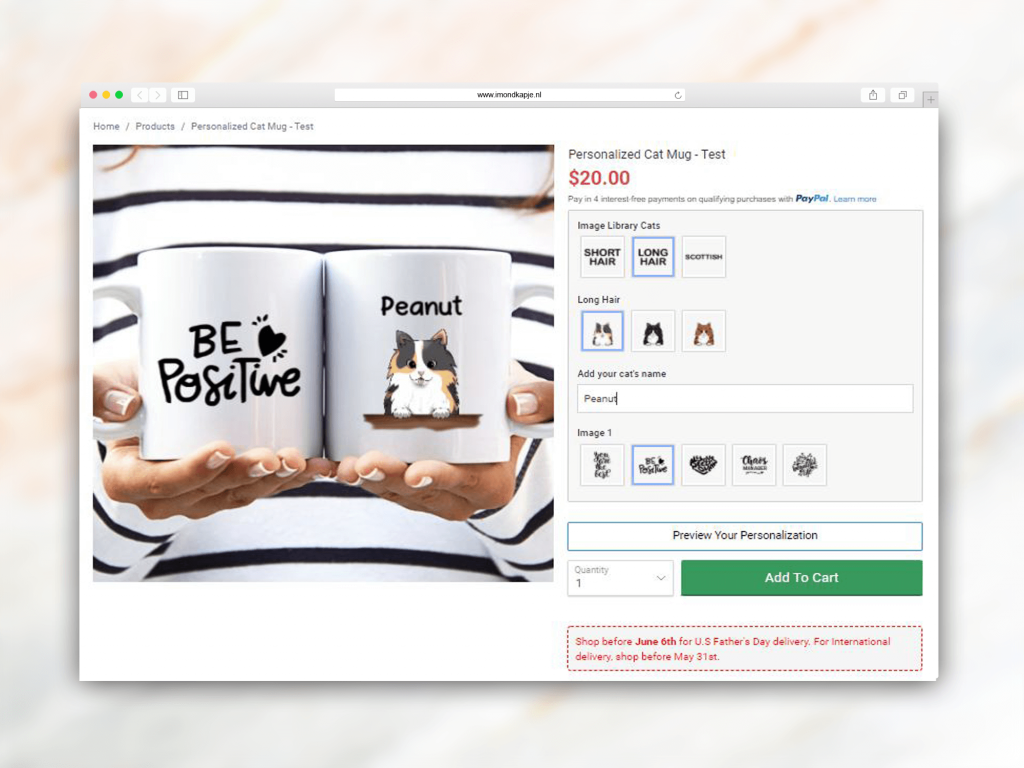 By adding customization to your products, you can benefit in multiple ways:
It will increase your overall sales because you will be offering something exclusive.
It will allow you to have better margins because customized products are more valuable to customers, so they are willing to pay more for them.
It will develop engagement and customer loyalty with your brand during the process of creating a unique product together.
It will increase the chances of having happy customers (because who wouldn't be happy with a product that was self-created?) and they will probably come back for more.
Convinced yet? So how do you actually add personalization to your business?
There are different ways you can do this, depending on how simple or complex your personalization will be.
Manual personalization
If your personalization consists of simple elements such as adding a name or basic color options you can add a text field for customers to type in or a dropdown for the color options. After your customer submits the order, you can manually create their custom orders based on their submissions.
✅ You won't have to invest money in new software.
❌ You will need to know a bit of coding to add the personalization options.
❌ Your customers won't know what the product will look like until it arrives.
❌ Manually processing all the orders will take you a lot of time.
Options apps
If your products have more options, or if you want to skip having to code the options yourself you can always turn to option apps. You can find this type of app available on platforms such as Shopify, WooCommerce, or BigCommerce.
✅ You can add more complex options to your products and group them into categories.
✅ You don't need to code; most apps are plug-and-play.
❌ Your customers won't know what the product will look like until it arrives.
❌ You will have to process the orders manually, and the more complex the personalization is, the more time it will take to manually recreate it for production.
Personalization App
If you want to provide a complete and engaging shopping experience, this is the way to go. With personalization apps, you can let your customers see a live preview of whatever they are customizing, no matter how many options you offer or how complex they are.
✅ Your customers will see a live preview of their personalization, so they'll know exactly what they'll get.
✅ You'll receive a ready-to-print file with every order.
✅ You can add any sort of options to your product, from simple to highly complex.
✅ You don't need to code; most apps are plug-and-play.
❌ They have a monthly cost, so if you are just starting it might not meet your budget.
✅ However, given the time it saves you from manually processing every order, they pay off almost immediately.
❌ Some apps can be a bit complicated to use, so make sure you have the time to learn and explore all the functionalities they have to offer (or ask for help!)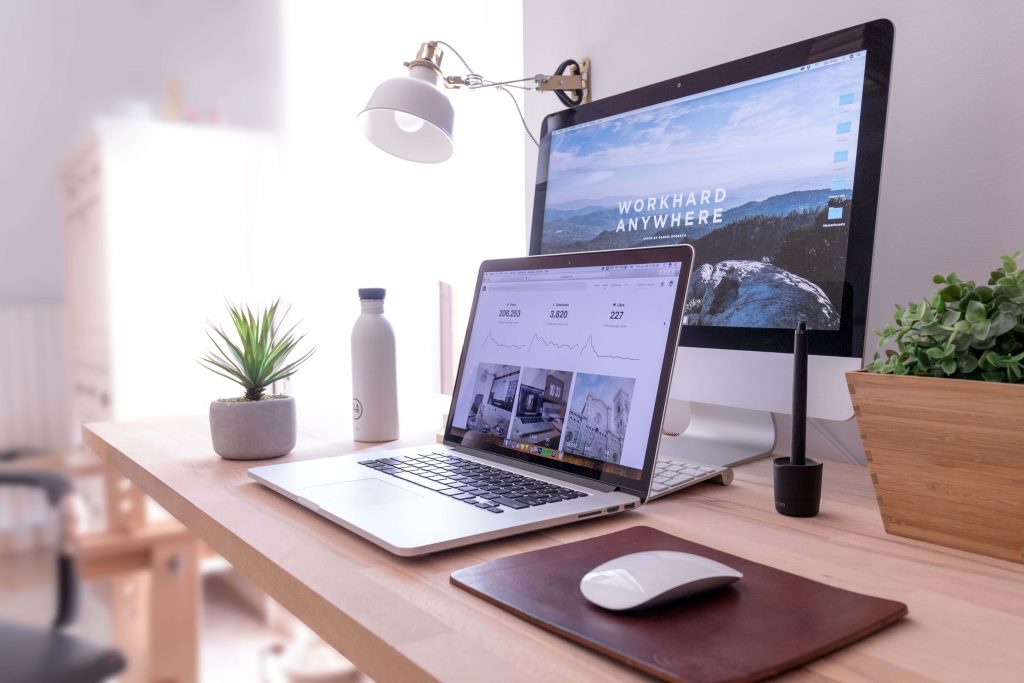 If you're already in the POD business, adding personalization is just a small step to take! And the benefits could be huge.
There are many product personalization apps that integrate with POD companies and make personalization super easy to configure. You could literally have personalized products in your store today!
One of the best options you will find in the Shopify App Store is Customily, a powerful product customizer that will allow you to add unlimited personalization options to your products.
Of course, it includes a live preview so your customers see what they are creating before buying. And not only that, Customily can connect directly with your POD supplier. So once the purchase is done, a production file (ready to print, engrave, or laser cut) is sent directly to the POD service for them to fulfill the order, making the process super-efficient.


If you are still in the early stages and not ready for customization yet, you can start by choosing the best print-on-demand company for your business and take it from there.
And remember, you don't need to go full-on personalized right away. You can always start by adding something simple to your products, like a text or an image, and build up your personalization from there.
Are you interested in personalization? What kind of products would you like to personalize? Feel free to tell us your experience in the comments below!