Cases it may cover:
Your accounting company (Synder Accounting, QuickBooks Online/QuickBooks Desktop, Xero) got disconnected from your Synder company and it shows the "Disconnected" or "Connection lost" status in Synder Settings.
Either you or your additional user might have disabled auto-synchronization.
The payment platform/ecommerce store was disconnected and then connected back to your organization in Synder.
How to fix it:
Go to your Synder company – > select "Settings" on the left-side menu – > click "Configure" under your payment platform.
Go to the General tab – > enable "Auto-import" – > click "Update" to save the settings (remember to enable Auto-import for additional settings and other sales channels connected to Synder as well).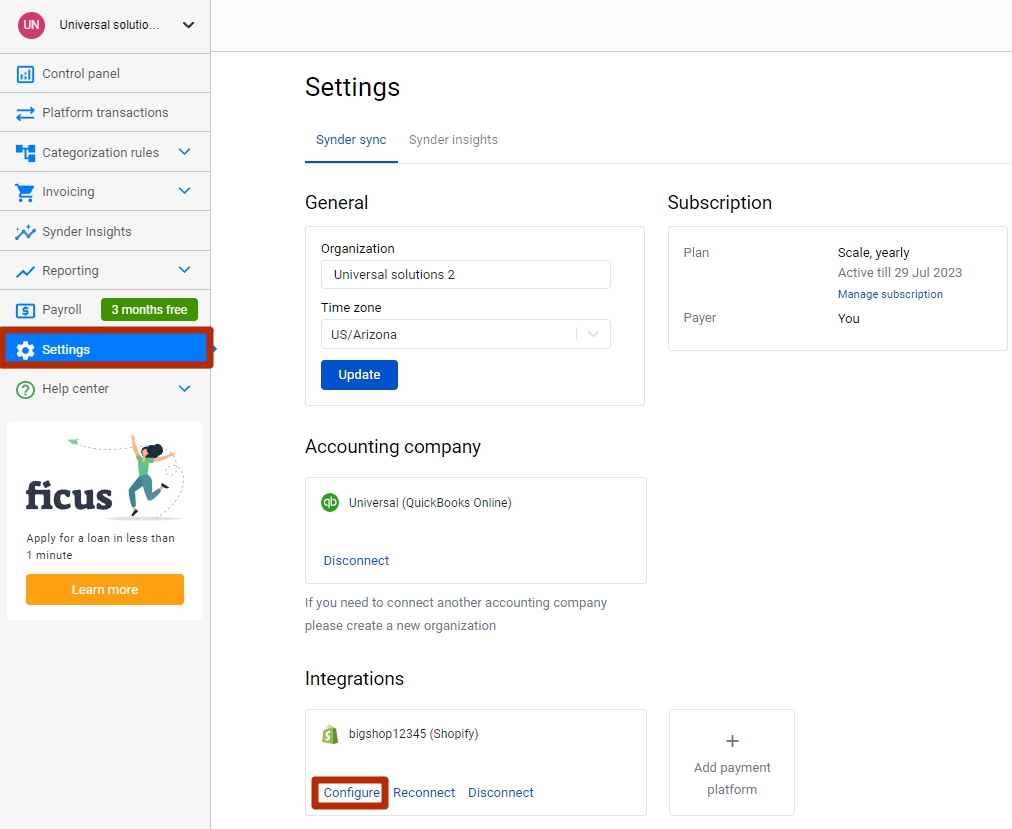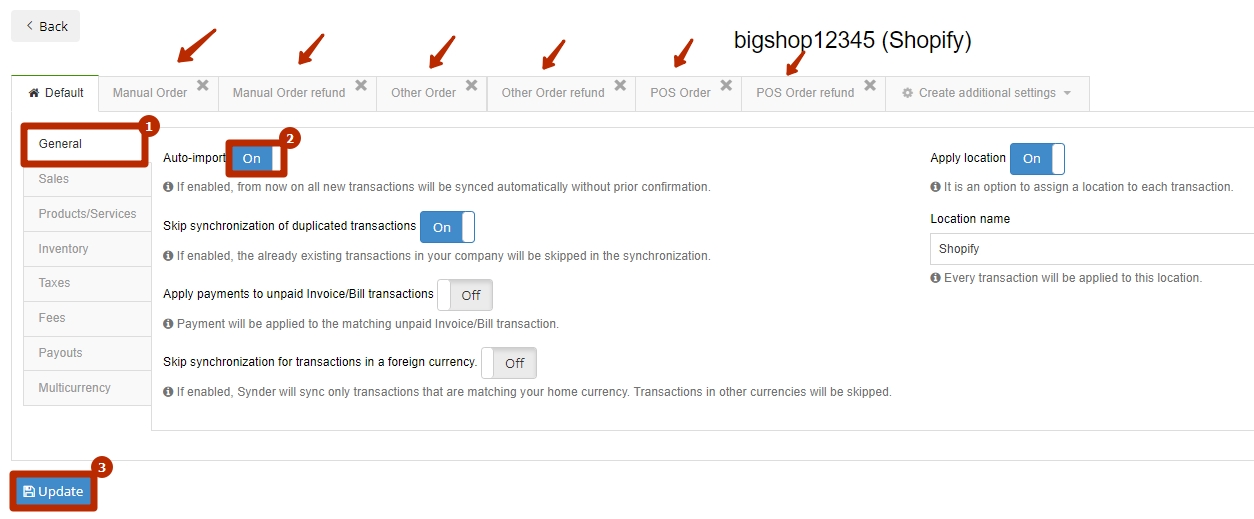 From now on all new transactions will be automatically imported and synced to your accounting company.
We also recommend importing historical data for the potential time in which transactions were not synced and sync them to your accounting company.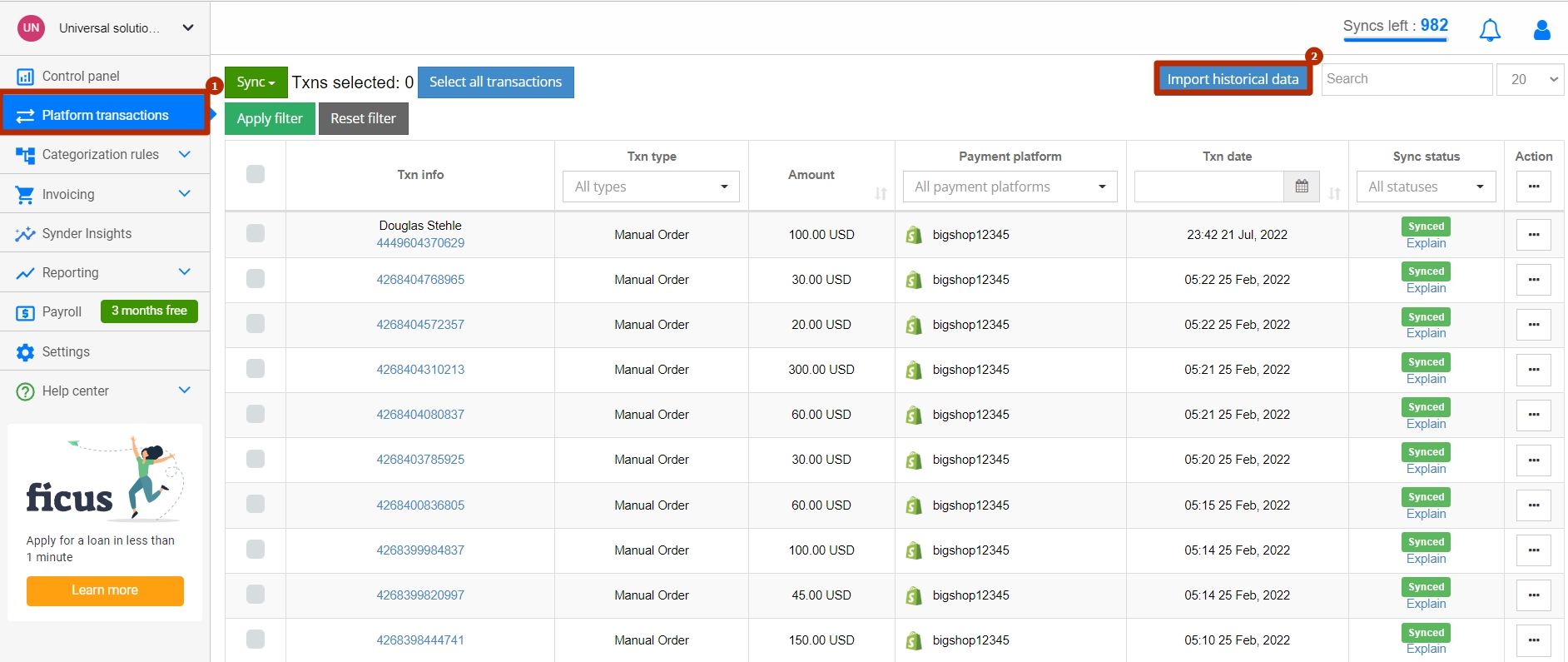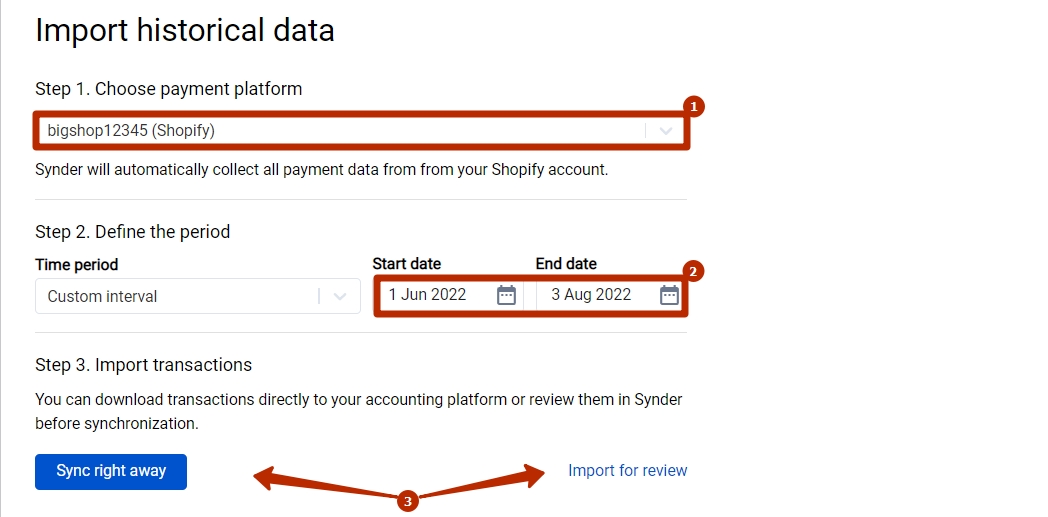 Get in touch with the Synder team via online chat, phone, or email with any questions you might have – we're always happy to help you!
Was this article helpful?