All businesses face processing refunds or chargebacks at some point. Likewise, your sales transactions, with the help of Synder you can also sync your refunds and chargebacks using Stripe, Square, PayPal, etc. 
Overview:
How to sync your refunds
Login Synder app → select the Organization needed at the top right of the page, and click on the Platform transactions left hand side menu. You can see in the transaction type column refund.
You can filter all your transactions by type to see all of them. Make sure to click on Apply filter.

Tick the transactions you want to sync or click on Select all transactions to choose all of them, click on the Actions button, and choose Sync. When you refresh the page, your refunds will be in your QuickBooks. 
The original payment details from Stripe side for refund transactions.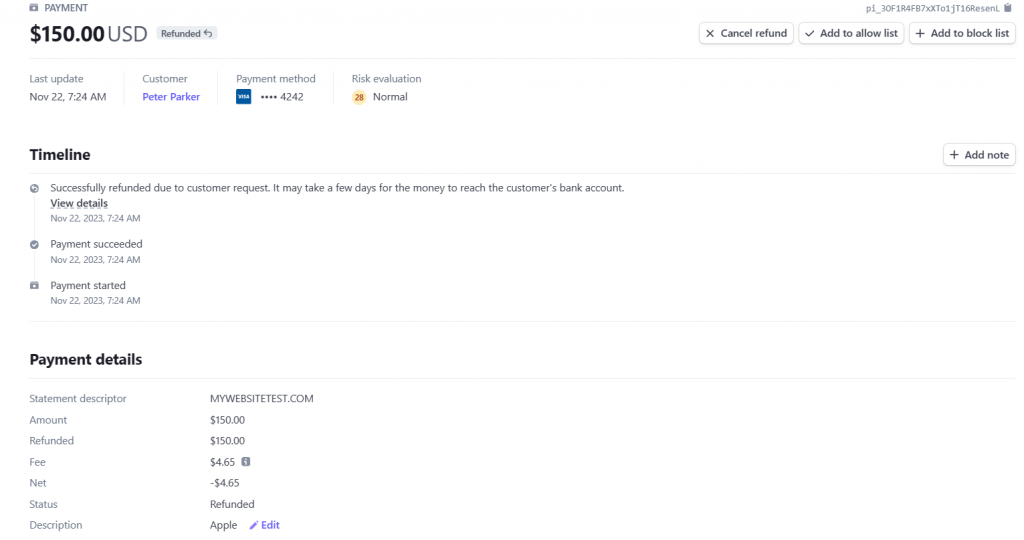 Where you can see the synced refunds on QuickBooks side
Synder transfers your refunds to QuickBooks and creates a refund receipt automatically. Go to the clearing account of Chart of Accounts to check your refund, or click Show details near the synced transaction → Show in QB to open the transaction via the Synder log.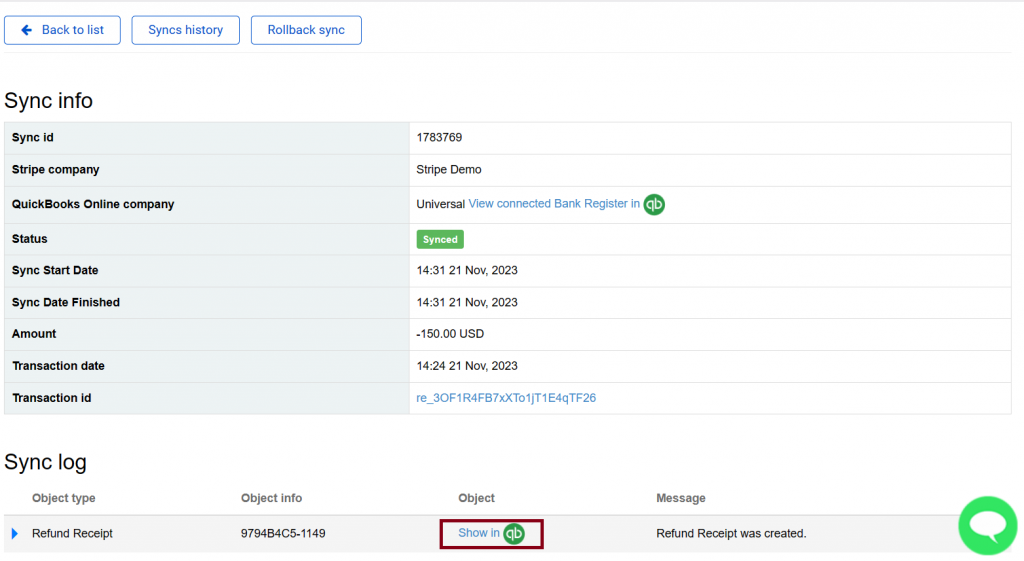 Here we go:
Congratulations, now you are an expert in syncing your refunds with Synder.

Was this article helpful?