If you need to undo the syncs, you can easily and quickly rollback any transaction. Rollback will completely take the transaction away from your Synder accounting/QuickBooks/Xero, not causing any damage to your accounting data.
1a. To rollback several transactions in the Platform Transactions tab, select the transactions needed as pictured.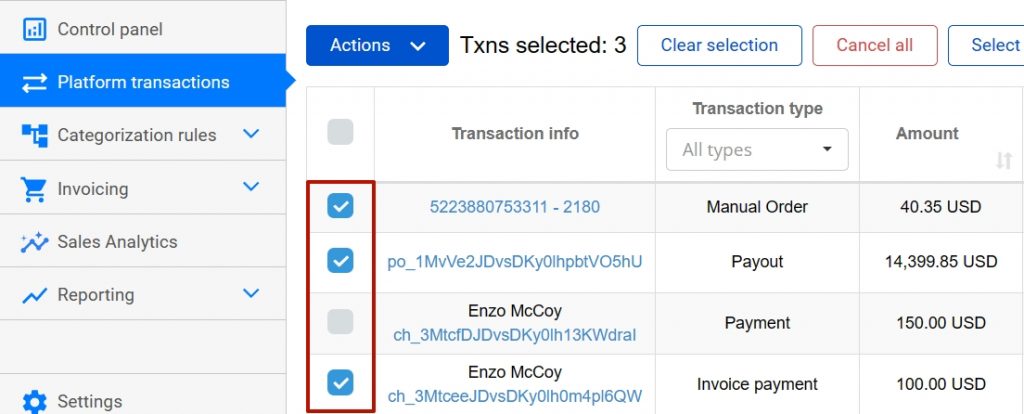 You can also show up to 100 transactions per page, if needed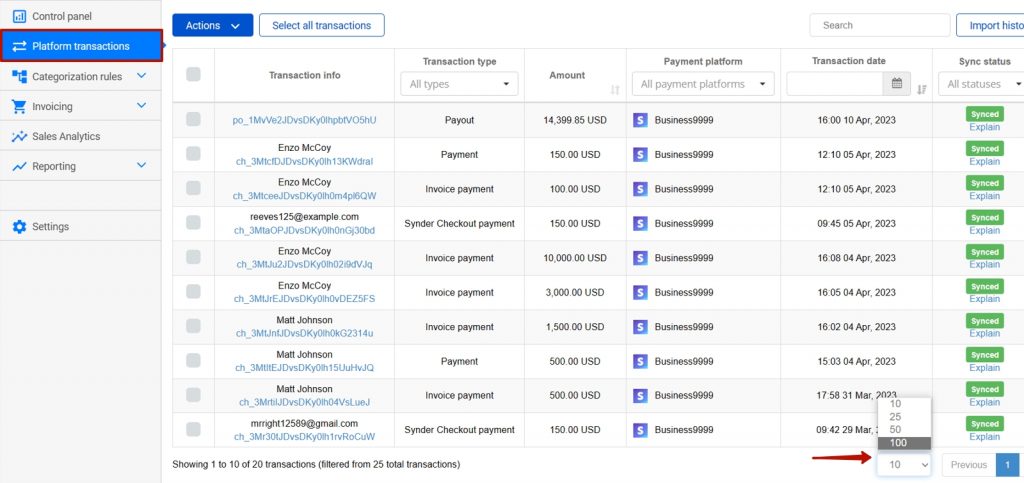 1b. Alternatively, if you want to rollback all click square selector on the Transaction Info (1) and Roll Back transactions on the page, or use the option to Roll Back all transactions on all pages (2), which will be available after all transactions per page are selected.

2. After you selected the transactions needed just click on Actions menu, click Rollback and confirm it.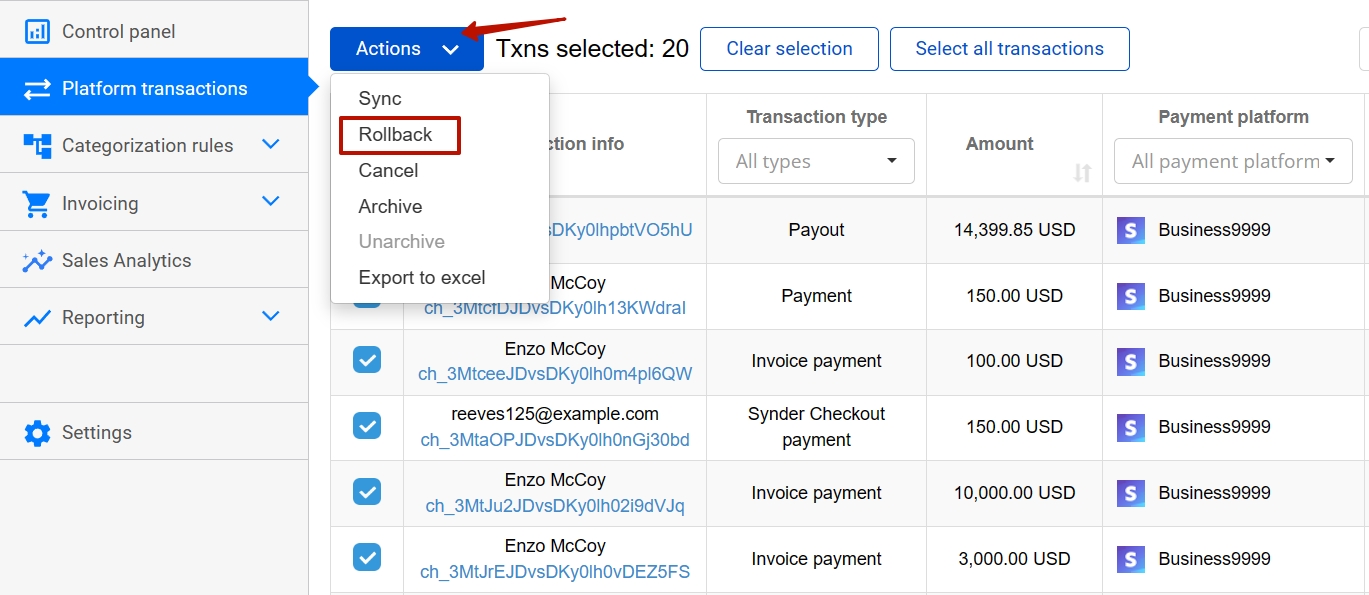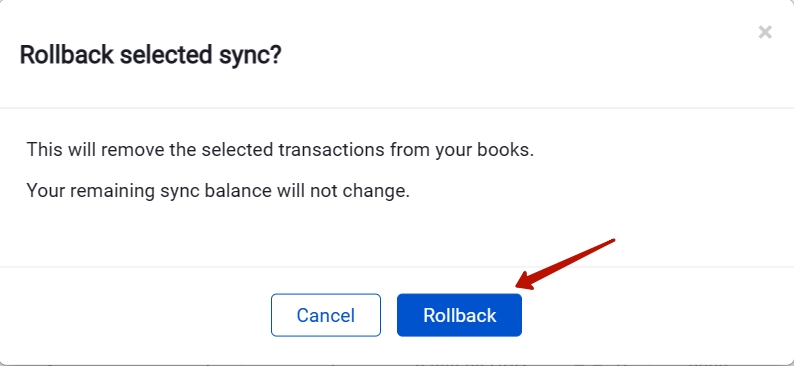 Please note: rollback does not reinstate the number of syncs available.
Was this article helpful?