In this guide you will find out how to track the total of Sales per time period in a few clicks using Synder app.
Overview:
What is Reporting feature in Synder for
Reporting shows you the total of Sales and Expenses per time period and allows you to track when your Sales go down to react immediately. If you have several payment gateways (like both PayPal and Stripe) you will be able to see the totals for both in Synder app instantly!
How to track your total of Sales and Expenses
Follow these simple steps to see report of your Sales and Expenses:
Go to Reporting tab on the left hand menu of Synder page – – > Sales/Expenses tab
Under Select company tab select Payment Platforms you want to see Report for
Under Select currency tab select currency of transactions to be included in the report
Under Select interval tab select time range to see report for
To compare your current statistic with a previous period just turn on Compare to a previous period feature.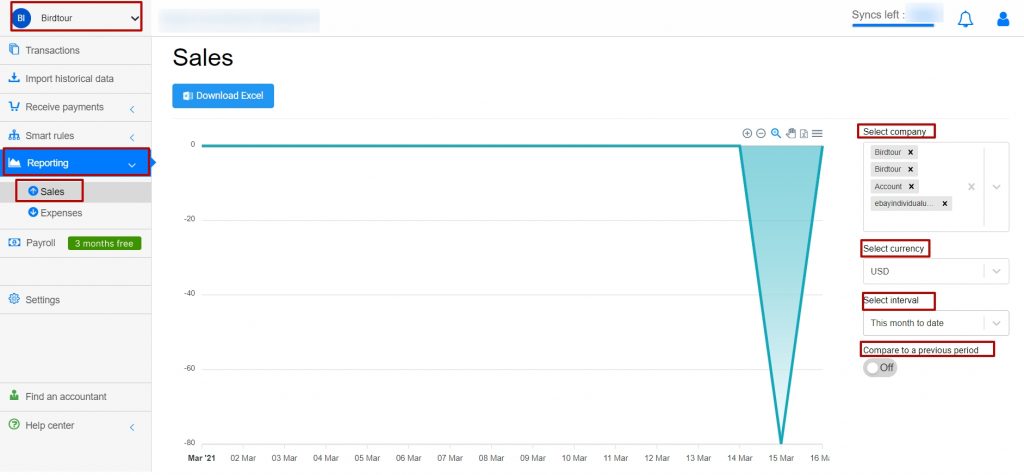 Useful tips on Reporting in Synder
It is possible to have a report downloaded in SVG/PNG/CSV formats. Just press Menu button in the upper right corner of Sales page – – > Select format needed.

Report works for all of the transactions in Transactions tab (regardless of whether they were synchronized or not)
To scale report press Plus/Minus buttons in the upper right corner of Sales page.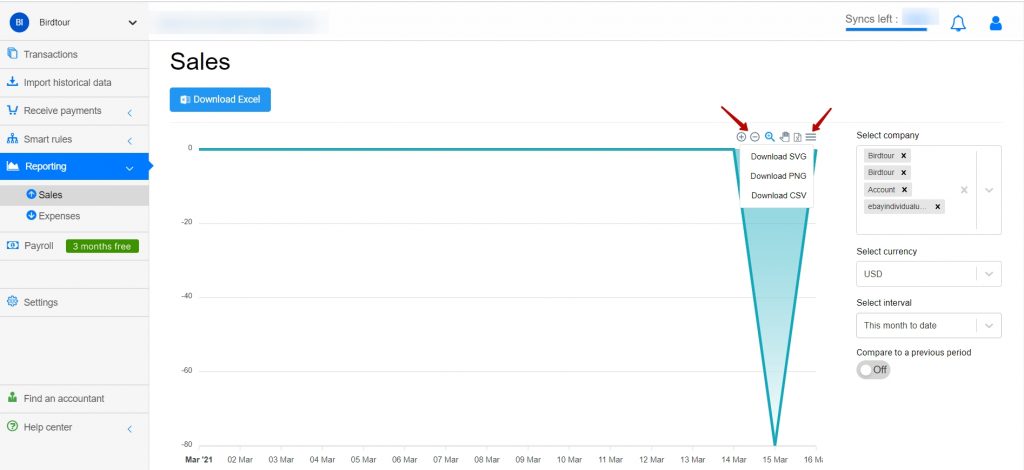 Congratulations! Now you have a report of your Sales/Expenses.
Was this article helpful?