In this article, you will find an explanation of how to adjust product/service settings in order to make sure all the income is categorized properly.
Once you may wind up in the situation when you synchronized transactions with Synder and then found your Profit and Loss showing not accurate information. Obviously, the product/service settings were wrong. That is why income was not categorized properly. No worries, it can be fixed quickly.
There are 2 ways the issue can be resolved.
If you have a non-inventory product type, it is possible to change the category for all past transactions that you have in QuickBooks for this product. To do this, follow the steps below:
Go to Sales – – > Products and Services tab in QuickBooks
Find product that is applied to the wrong account – – > click on the Edit button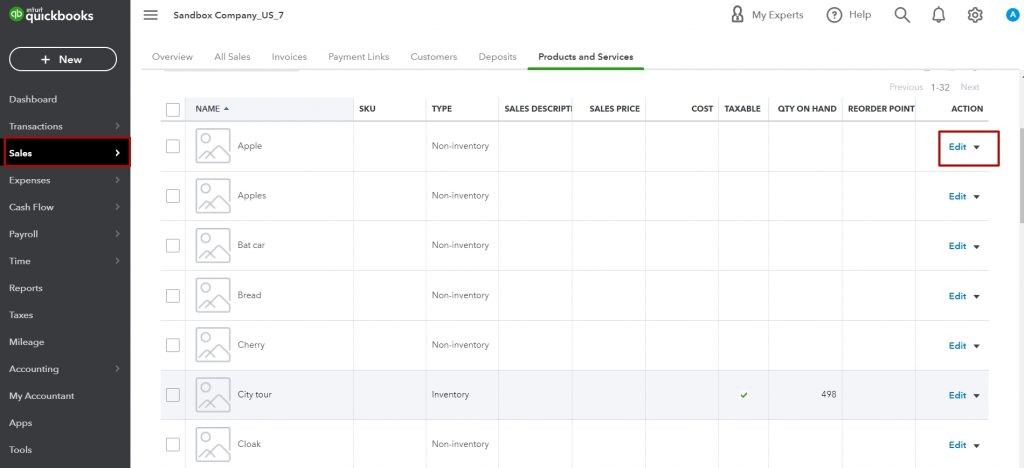 Change income account to the right one – – > mark "Also update this account in historical transactions" – – > click on the Save and close button. So, all the historical transactions associated with this product will be recategorized to the newly selected income account.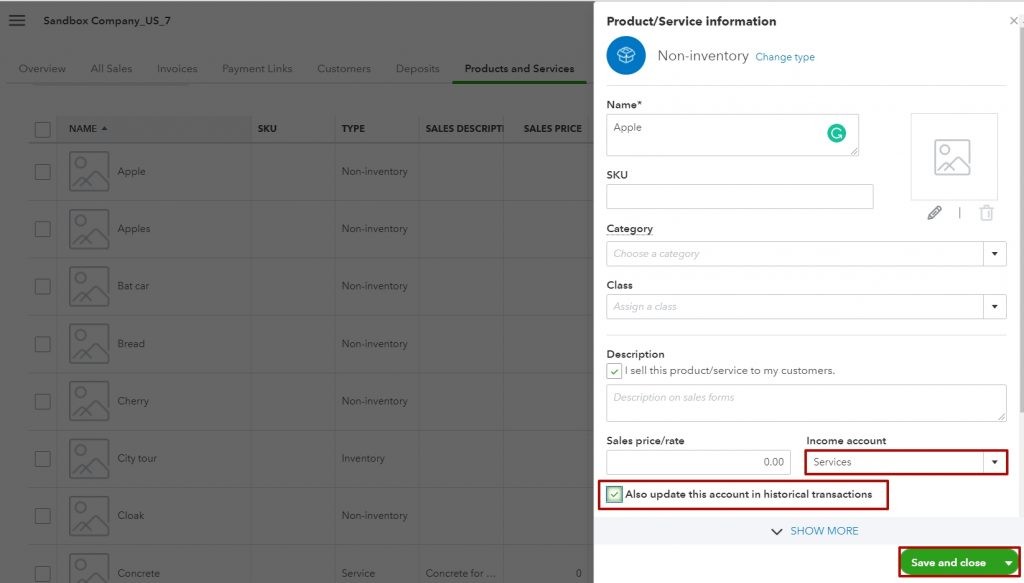 2. If products have an inventory type, please follow the steps below to re-categorize transactions:
Rollback synchronized transactions to get rid of any mess in your Synder accounting/QuickBooks/Xero
Select transactions needed


Now your books are correct. However, you now want to synchronize the transactions again, but this time with the correct settings. The income is categorized automatically according to the product/service names and income accounts associated with them. Follow the steps below to make sure this time everything will be correct:
On the payment processor's side, open the products and services list. If you only specify names inside of the transaction, open transactions one by one (e.g., Stripe products list):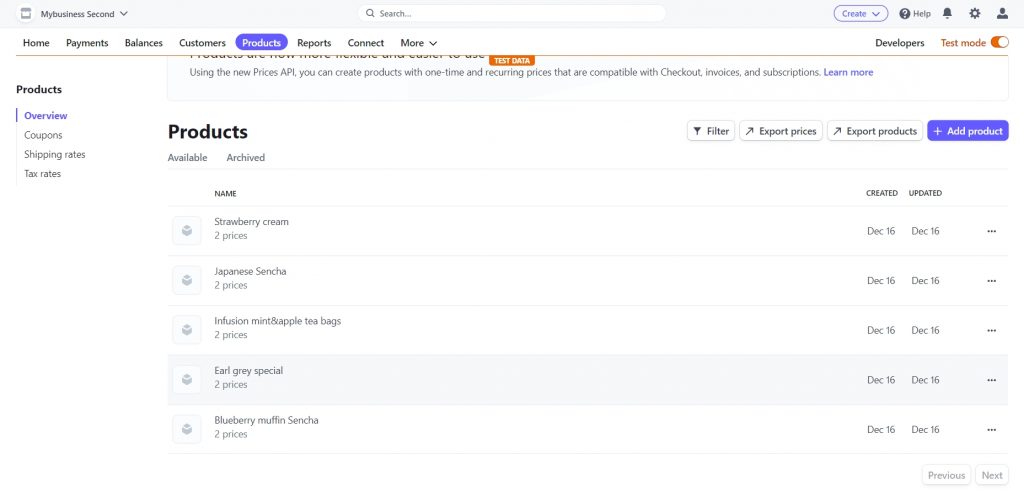 Open the products list in your accounting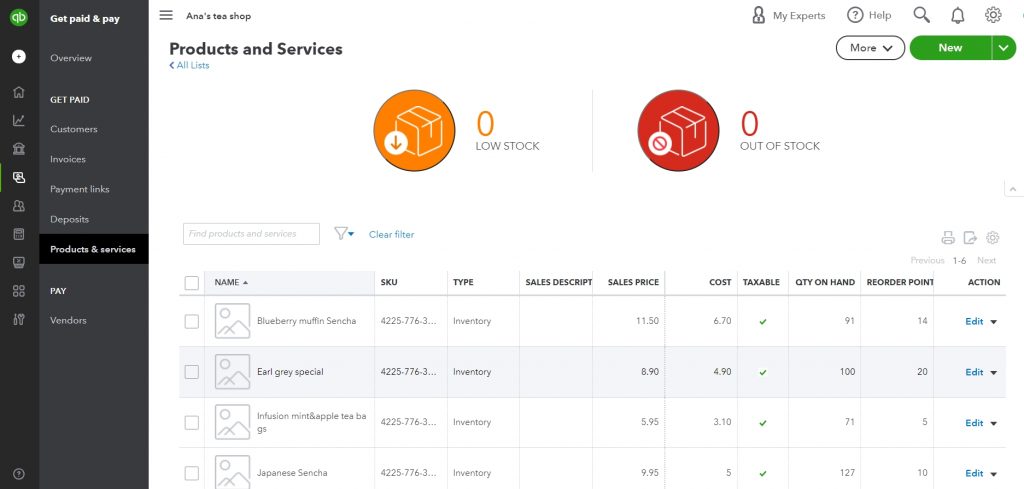 Make sure the names match totally in the Payment processor and Accounting company (even extra space makes a difference).
Example: "tea" and "Green tea" are two different names.
Make sure on the accounting company side the item is associated with the correct Income Category. If needed click Edit next to the item name and set the correct income account.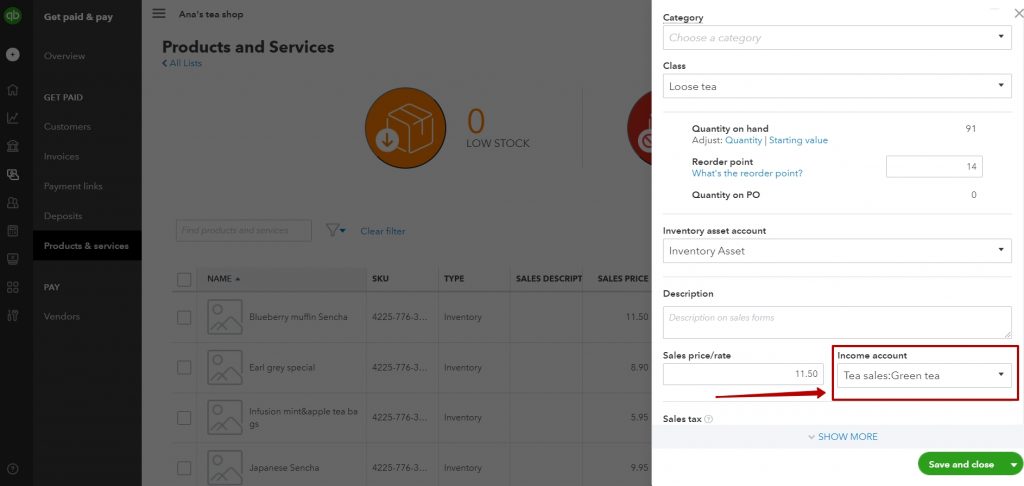 Synchronize transactions again, this time they will go to the correct income categories:
Select all the transactions needed
Click Sync button -> Sync
Run Profit and Loss report in your accounting

That is it. Now you know how to fix the categorization of Product/Service when you synchronize transactions with Synder.
Still have questions on the matter? Initiate Synder in-app chat and our support specialists will be happy to assist you.
Was this article helpful?