Option 1: In order to check details of the synchronization and see what was created in your Synder accounting/QuickBooks/Xero by Synder, please click Explain under the green Synced status.

You will be able to open the initial transaction from your Stripe/PayPal/Square/Shopify/etc using Txn ID link.
"Show in Synder accounting/QB/Xero" links will open an entity created on your accounting company's end.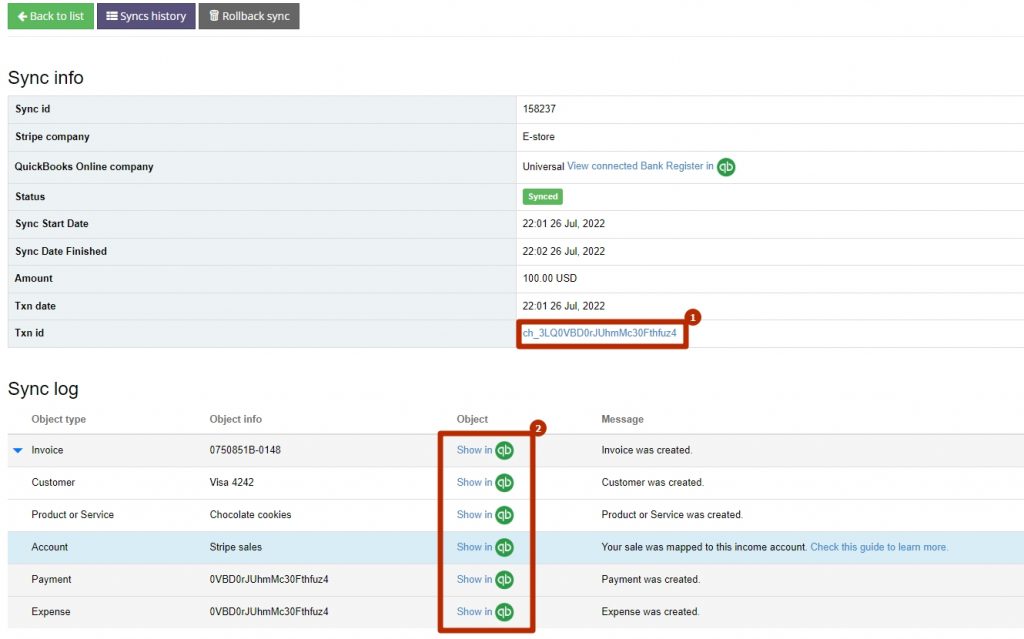 OR
You can simply click "View connected Bank Register in QB" to open the list of transactions from the clearing account in Chart of Accounts. This account will contain any transaction created by Synder in one place.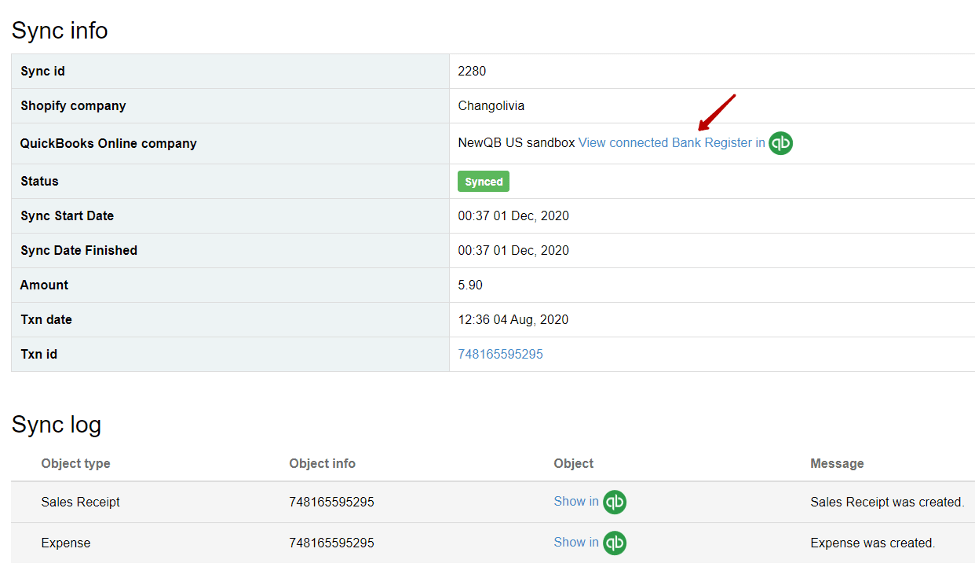 Option 2: Alternatively, you can look for the results of the synchronization directly in your accounting company on the clearing account in your Chart of Accounts in Synder accounting/QuickBooks/Xero. The clearing account will be called "Payment_Processor" (required for Synder) (for Stripe it will be "Stripe (required for Synder)", for PayPal – "PayPal (required for Synder)" and so on and this account will contain any transaction created by the software in one place.
Do you have any questions? We would love to hear from you. Contact us via our in-app chat to start a conversation or send an email to the address specified in the footer of this page.
Was this article helpful?