If you need to undo the syncing, you can easily and quickly Rollback any Sync. Rollback erases any created data from your QuickBooks/Xero, causing no damage to your accounting data. Please note, rollback will not cost you any sync as well as will not reinstate the amount of the available syncs on your account.
To rollback several transactions, please go to the Transactions tab (left-hand side) and select transactions you would like to roll back. Then hit the Sync button and select Rollback.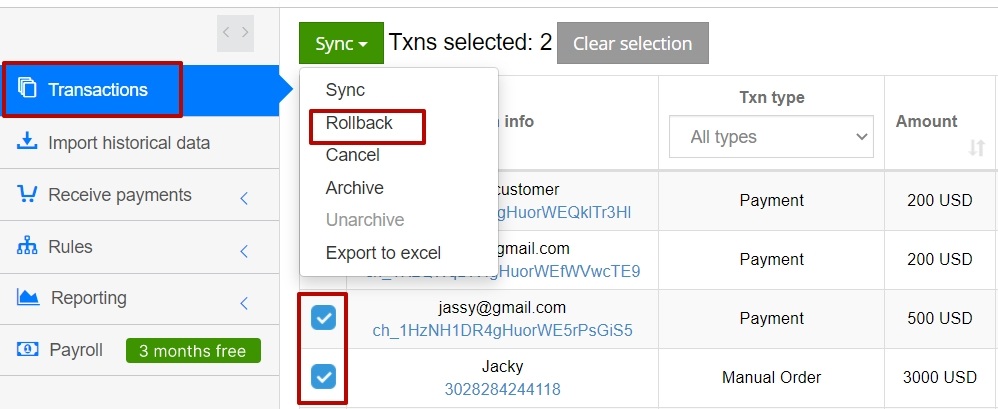 Note: once a transaction is deleted from your accounting company, it will show "Deleted" status, and you will be able to synchronize it to your QuickBooks/Xero again at any time.
NB: If you want to delete specific transactions you can filter them by transaction type, payment platform/accounting system, transactions date, and sync status. To see more transactions on the page select the maximum amount on the page.

Was this article helpful?