Synder will automate the accounting for Brex sales and categorize them in your books automatically once you connect and configure the Brex integration with Synder.
The connection process is very simple, learn How to integrate Brex with your accounting via Synder in this helpful guide. Here is what you need for it:
API token (API is like a language apps use to talk with each other)
Please follow the steps below to generate the Brex API token needed for successful connection to Synder:
Navigate to Developer > Settings in your Brex admin account.
Click Create Token (you can pick any name that will help you identify it, e.g. "Synder" or "Vendor payment automation" and so on).
Put the Referrals field to None and all other fields to Read.
Hit Create token.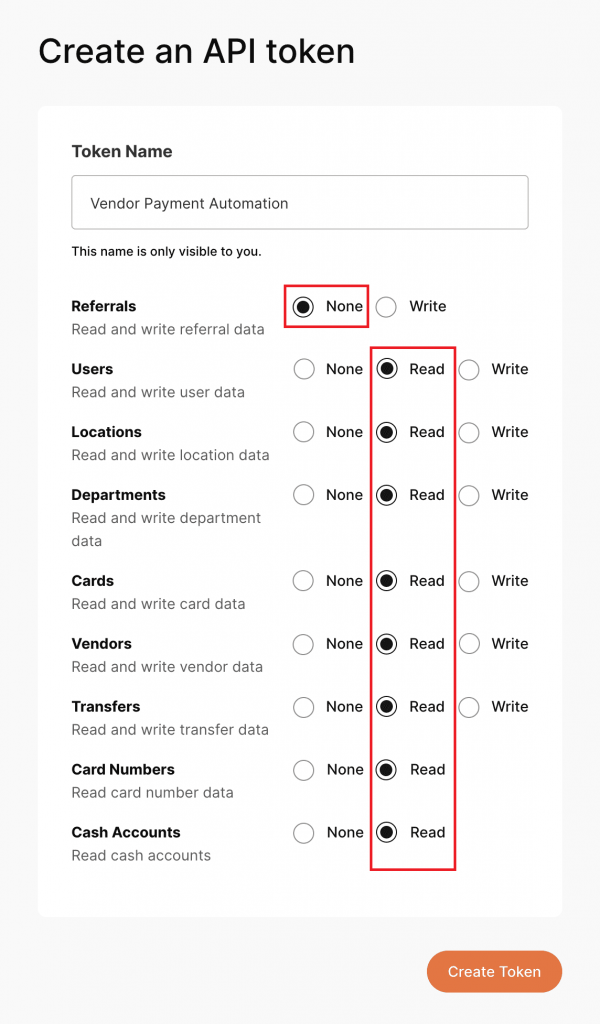 Confirm your previous selection by clicking the Allow access button.
Your token is now created. Copy and store the token securely. You won't be able to see it again (If you lose it, create a new one and replace the token).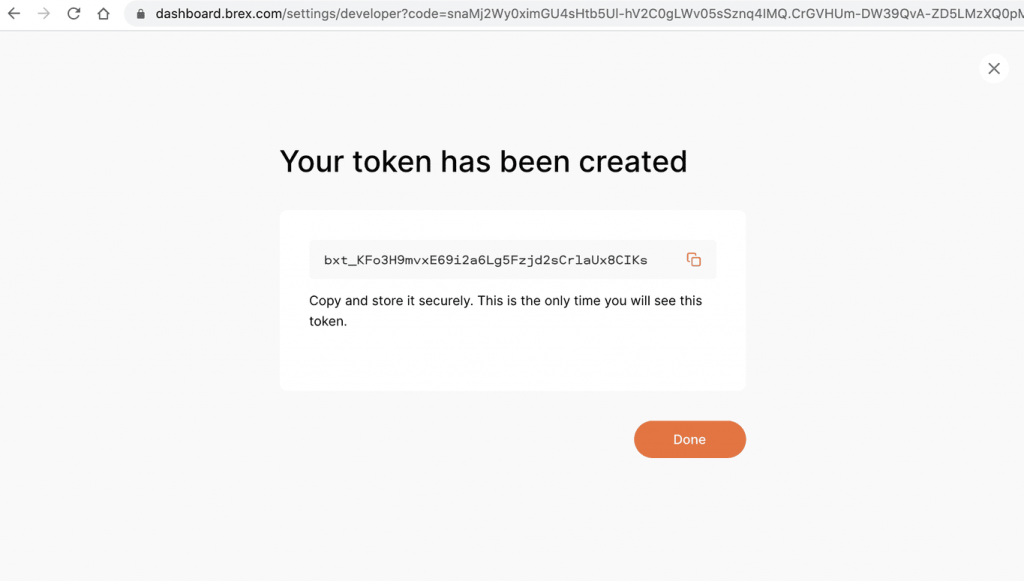 Note: Your Brex user token is private and should not be shared.
Well done! Now finish the configuration and enjoy an automated data synchronization!
Get in touch with the Synder team via online support chat, phone, or email with any questions you might have so far – we are always happy to help you!
Was this article helpful?