Once you sync the transaction from the payment processor into your accounting company the Sales Receipt (or Invoice + Payment) for the total amount of sale and the Expense for payment processor fees will be created on QuickBooks/Xero side.
To check the Expense created in your accounting company please follow the simple steps below:
Select the Organization needed at the top right of the page – – > go to the Transactions tab on the left menu – – > click on the Show details button under the Synced status of the transaction needed.

Under Sync log tab press Show in QB button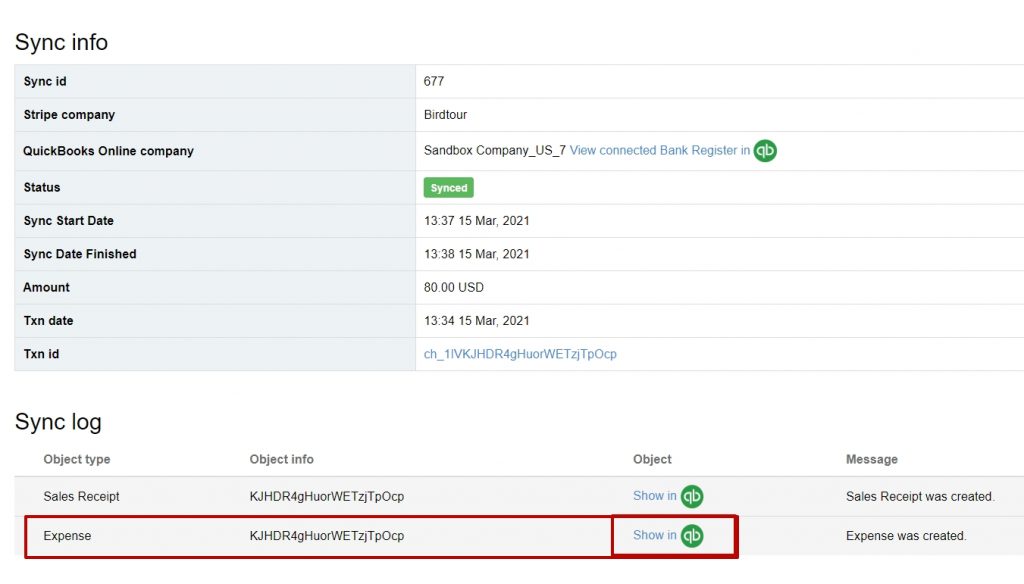 This is how the payment processing fees look like on the example of Stripe transaction synchronized to QuickBooks. Fees are deposited into a clearing account (Stripe Bank Account) and are categorized according to your Synder settings (in this case to Stripe Fees category from Chart of Accounts).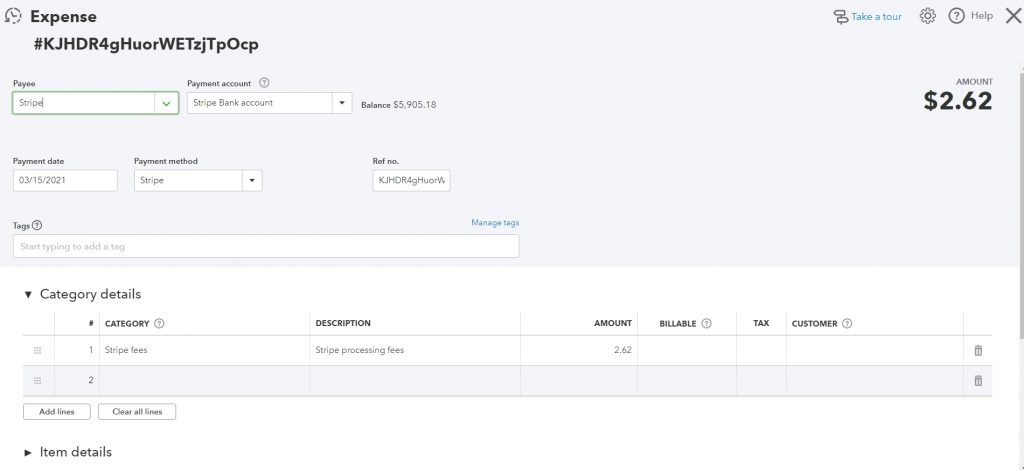 Now you know how the Synder app accounts for payment processor fees!
Was this article helpful?