Once you sync a Stripe transaction with the Synder app, you may find it having the wrong customer name in QuickBooks, however, it is easy to fix this with Synder.
The app gives you freedom in choosing the right place in Stripe to take the customer name from, as there are several available on Stripe. Note, you will not be able to change the customer name in Synder, so you need the app to take the right name from your Stripe side. Here are the steps to do so:
Open Synder – – > select Organization needed at the top right of the page – – > Settings button on the left menu of the app – – > find payment platform (if you have several connected) you want to customize settings for – – > click on the Configure button;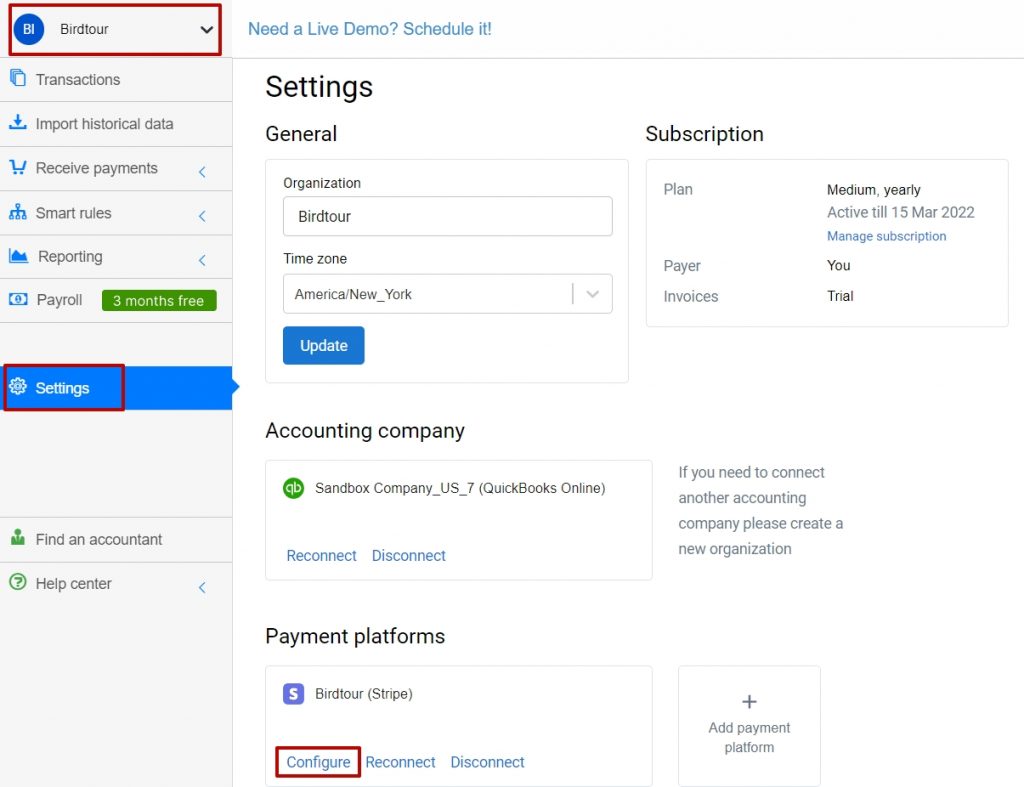 2. Select the Sales tab of the Settings;
3. Drag the name of the field, from which the customer name should be taken, to the top of the list in Customer name search priority.
4. Press the Update button at the bottom of the page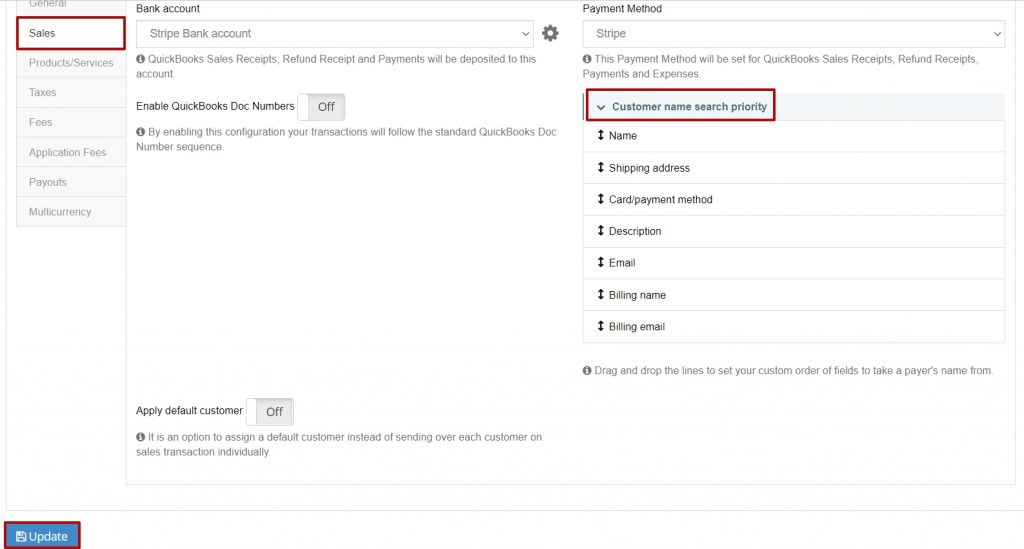 Congratulations, you did it!

Now roll back and sync the same transactions again, and check the result on the QuickBooks side:
1. Go to Synder Transactions tab.
2. Select transactions with the wrong customer
3. Press Batch actions -> Rollback
4. Select transactions with the wrong customer (now they will have Deleted status)
5. Press Batch actions -> Sync
Note: Synder checks customer fields in Stripe transaction and compares them with the Display name as a field of the customer on the QuickBooks side
That is it. Now you know how to fix customer names with Synder.
Was this article helpful?