Daily Summary has several synchronization modes available and you have to choose which one suits your accounting needs better.
Manual sync
Manual sync means that all the data from all connected platforms will be imported to Synder automatically (as long as your connections are active), but no summaries will be synced to your books.
In order to sync data to your books, you will have to select summaries manually under the "Summaries" tab and sync them.
Every day auto-sync
Every day auto-sync means that summaries will be synced to your books on a daily basis automatically (in the background).
Note: If some transactions are still pending, this mode will still push such "Partially fetched" summary to your books. You will be able to filter all "Partially synced" summaries later in Synder and either fix them manually or re-sync them in bulk.
Fully fetched auto-sync
Fully fetched auto-sync means that a summary will only be synced to the books once all the transactions for the day are finalized and the sales results will be reflected in full in your books.
Tip: For example, it usually takes 2 weeks to finalize syncing fees and other transactions from Amazon, Walmart and some other integrations, so all this time the summaries may have the status "Partially fetched" and will not be fully synced to the books.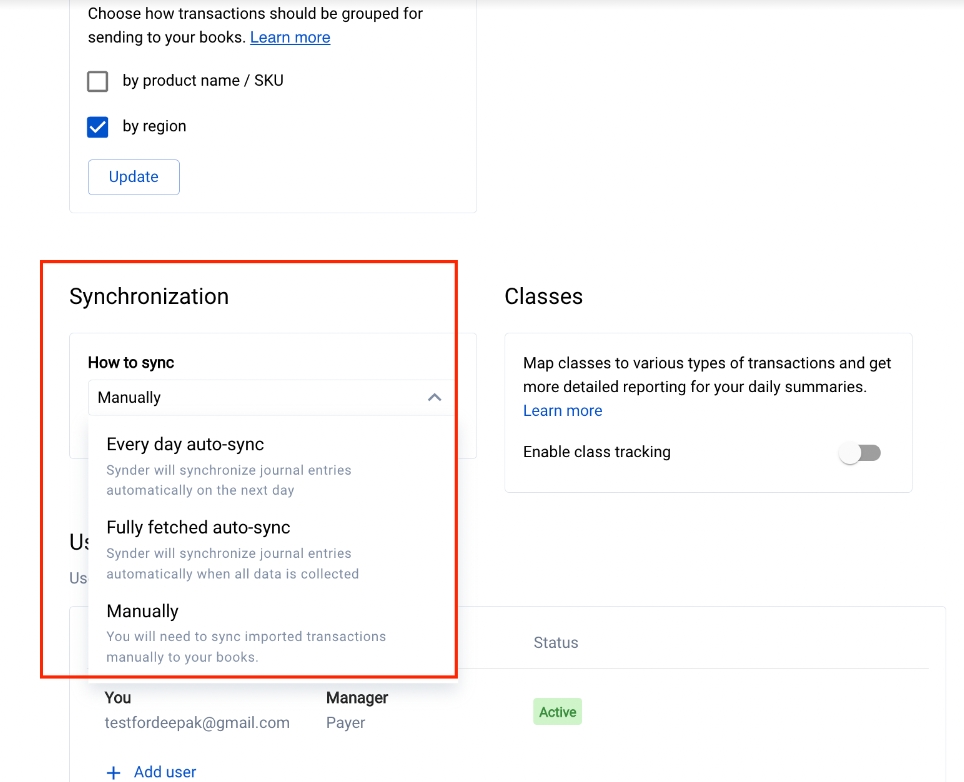 Get in touch with the Synder team via online chat, phone, or email with any questions you might have – we are always happy to help you!
Was this article helpful?