Overview:
How to unsubscribe from the plan
If you would like to cancel your account in Synder, first of all, you would need to unsubscribe from your current plan:
Select Organization you want to stop subscription for at the top right of the page – – > go to Settings on the left menu – – > Manage subscription.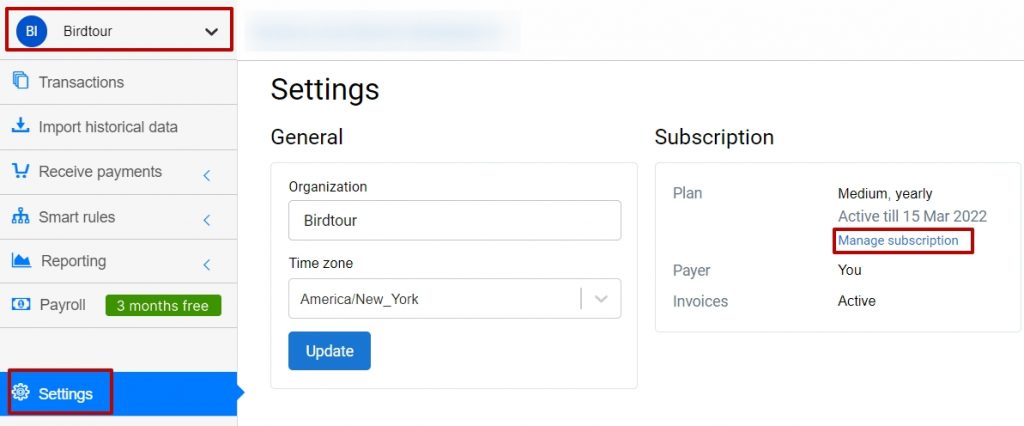 Click on the Cancel subscripption button and you will be redirected to the billing page.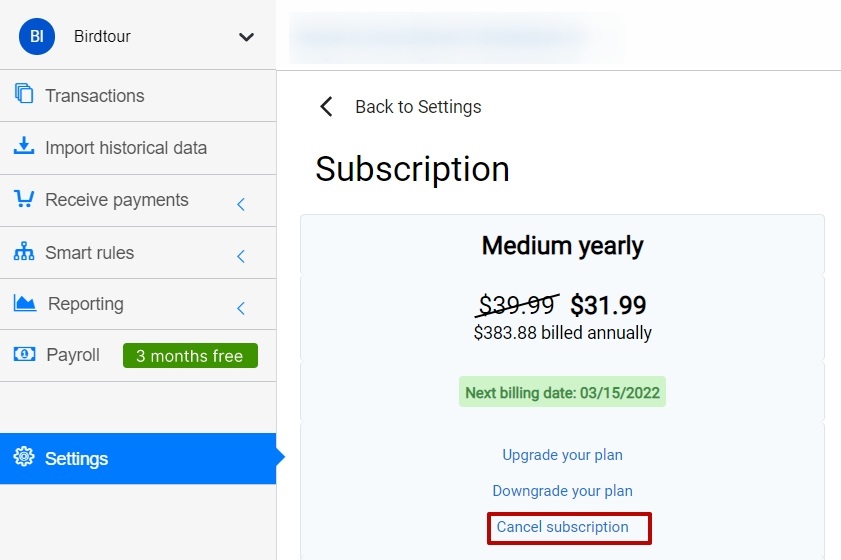 Click the Unsubscribe button in the field with your subscription. Your subscription will be valid till the end of the paid period, however, recurring charges will be stopped.
Important note: Once you unsubscribe, all data from your account will be deleted within 24 hours after the end date of your current subscription.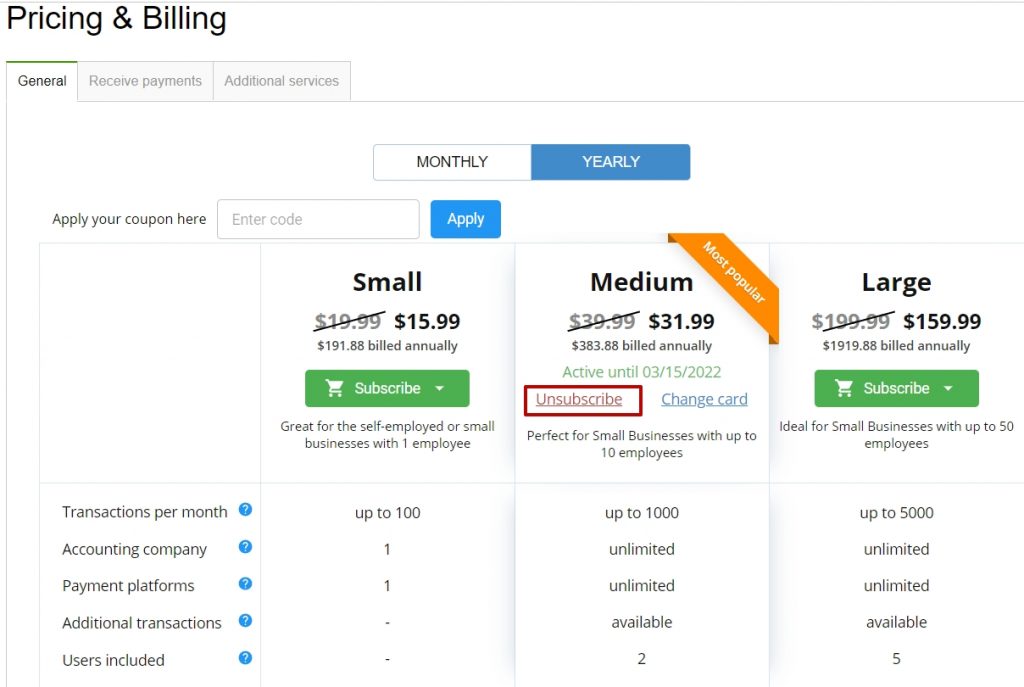 Specify the reason of cancellation please, as knowing the reason we can work on elimination of any possible issues for future clients.
Confirm cancellation of the plan and to avoid further recurring charges.
How to disconnect the Payment system and the Accounting platform
After that you would need to disconnect your Payment system and Accounting platform from your Synder account:
Select Organization needed at the top right of the page.
Go to Settings
Click on the Disconnect button near all the platforms connected.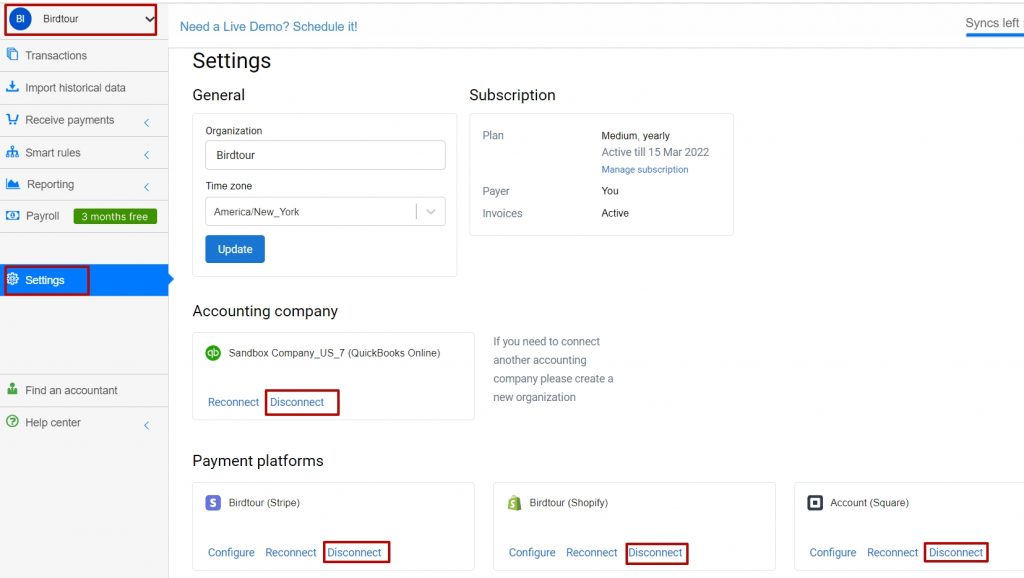 After you have disconnected all of your Payment systems and Accounting platforms you are done and your account in the Synder app is canceled. In case of any further questions feel free to contact our support team via in-app chat, email, or phone.
Was this article helpful?