1. Select the product
Choose either Synder Sync or both products
Synder Sync: This Synder product allows you to transfer all of your transaction data from all connected sales channels into your accounting company.
Business Insights: This Synder product lets you see how your business is doing, get the real numbers and key financial metrics to scale your business. It aggregates data across all of your connected sales channels and payment gateways and provides you with timely insights into your products' performance and customer behavior, as well as financial health indicators such as total sales, average order value, etc. The data is updated on an hourly basis!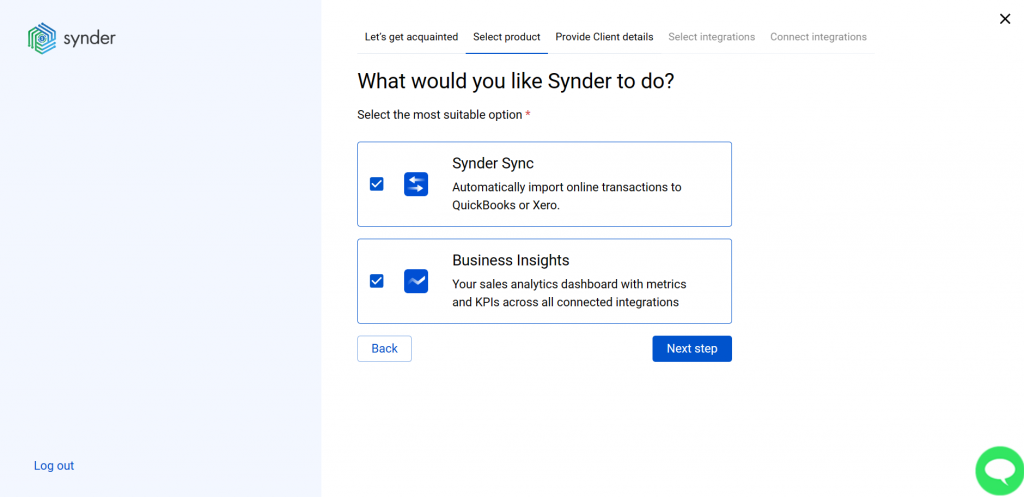 2. Provide business details.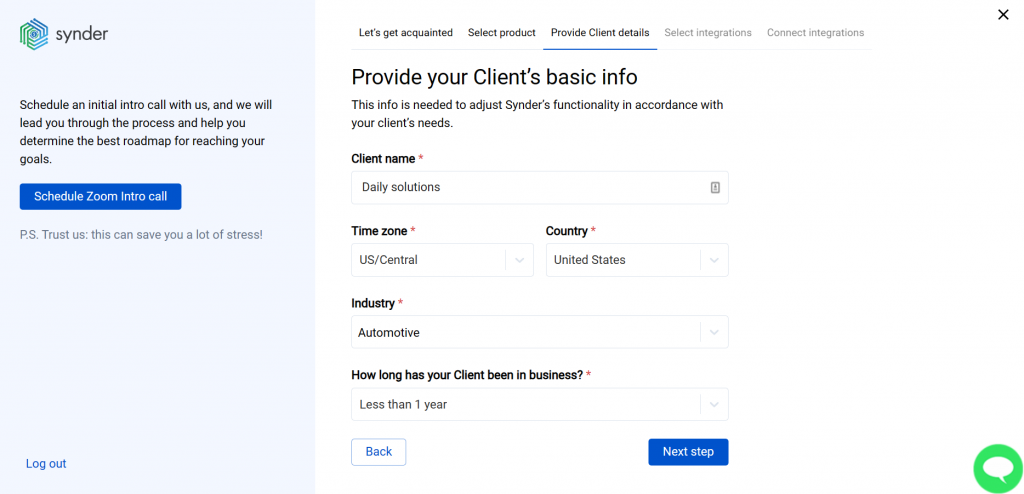 3. Select all the sales platforms you'd like to integrate with Synder (click View all processors to see the full list of all available platforms).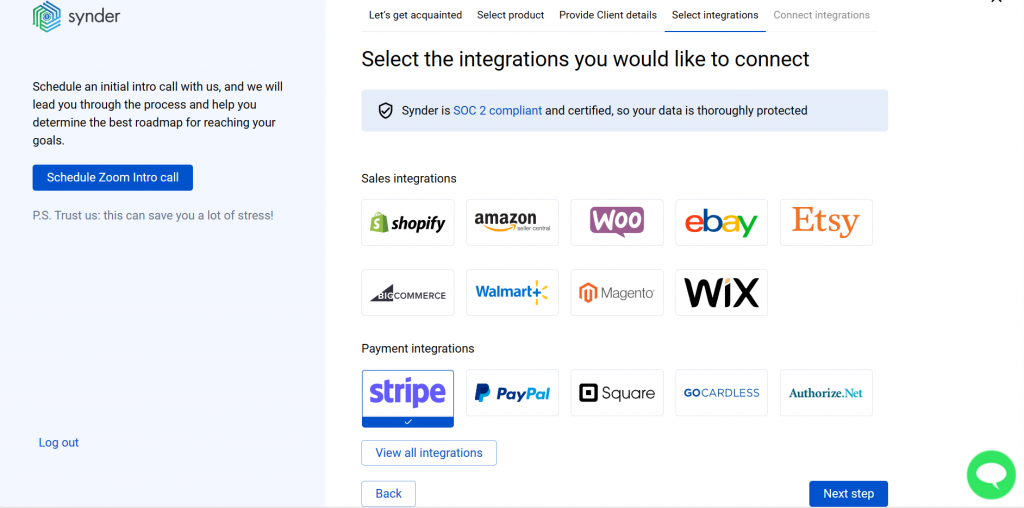 4. Select your accounting company.
Daily Summary sync is currently available only for the QuickBooks Online and Xero integrations. However, we're working on adding this functionality for other accounting platforms in the near future.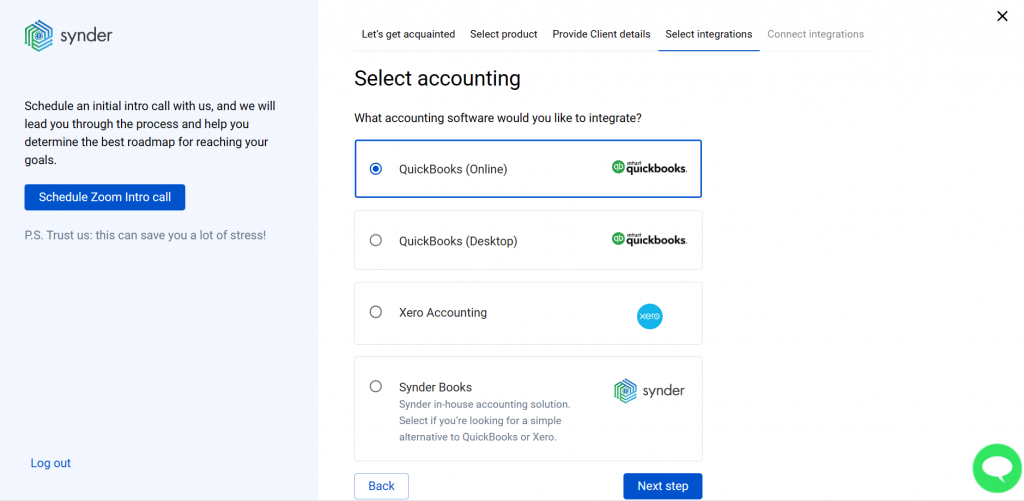 5. Select the Daily Summary synchronization mode.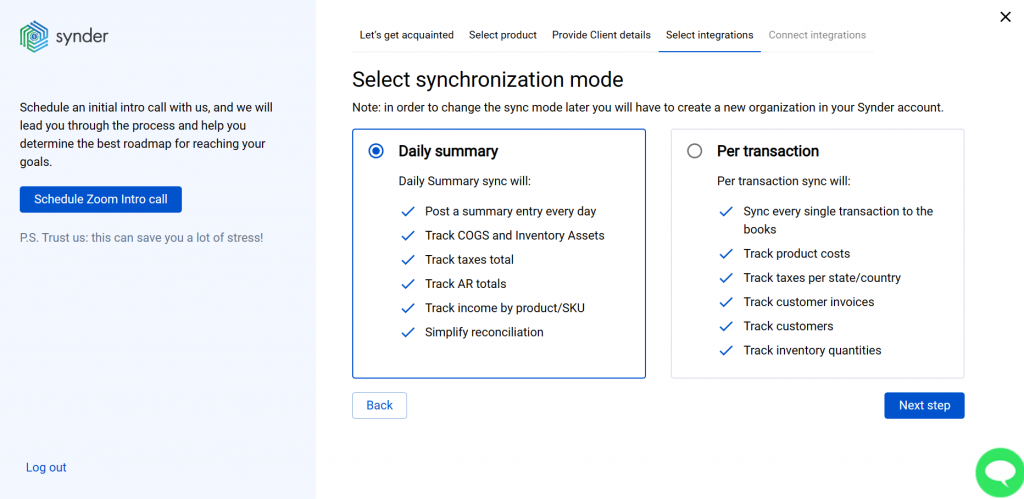 6. Connect your accounting company and sales platforms.
Note: You need to get admin rights in your accounting company to connect it to Synder.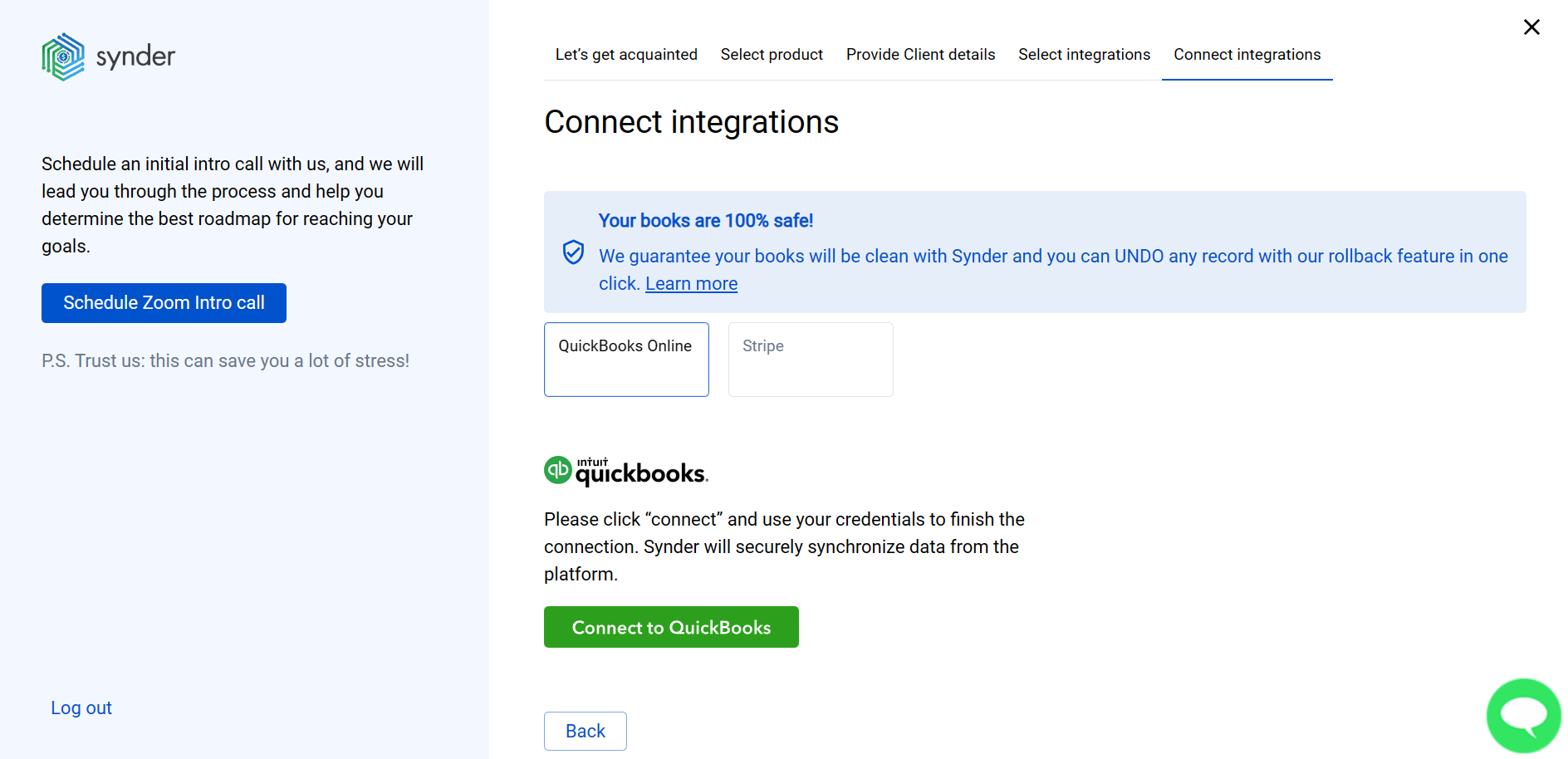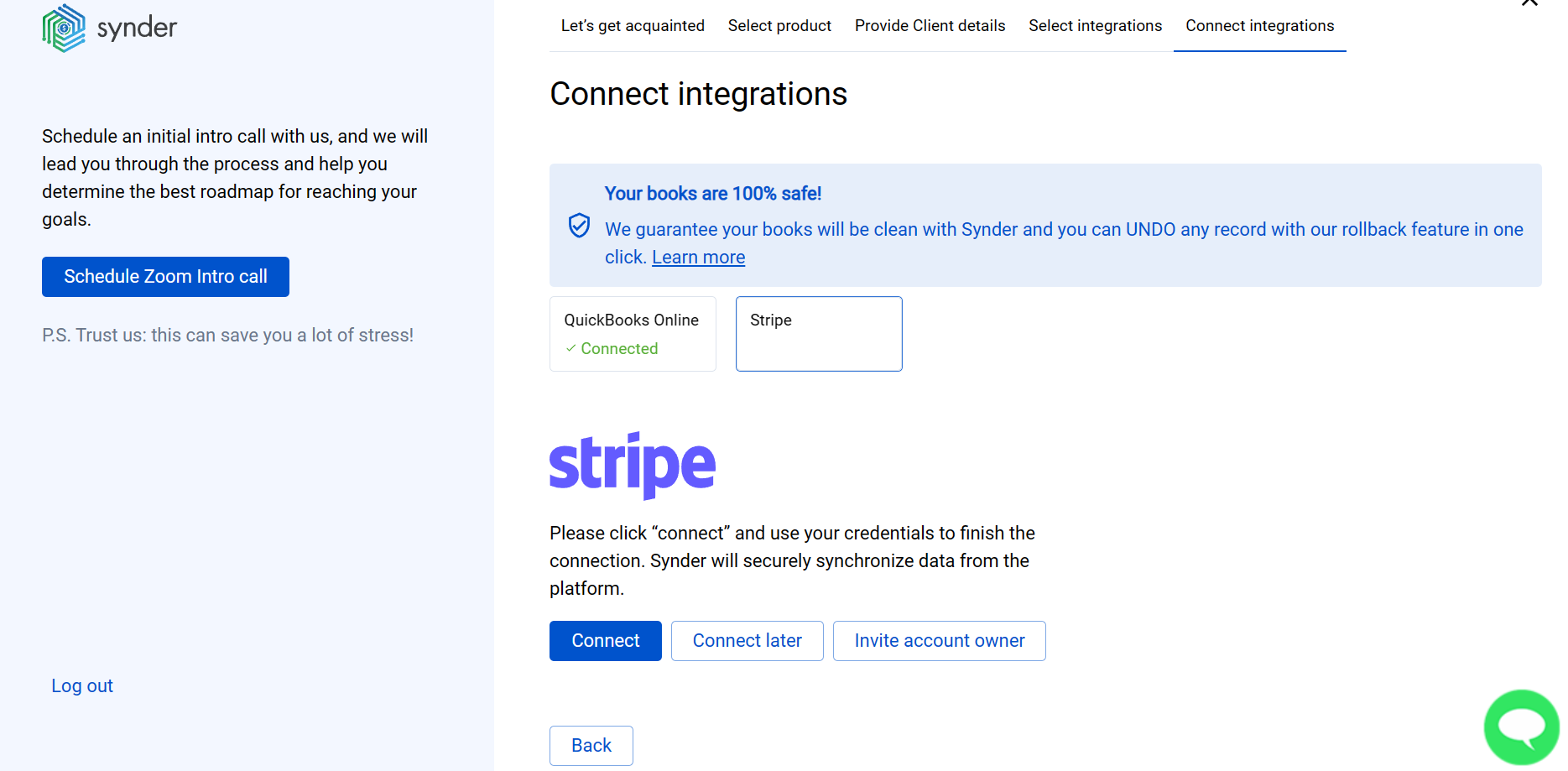 That's it! You've successfully connected QBO and your sales platforms to Synder and may enjoy the Daily Summary synchronization of your transactions.
To see how the Daily Summary mode works in detail, check this helpful guide.
Important note: If you already have a Synder organization with a per transaction mode and you want to change the mode to Daily Summary, you need to create a new organization and follow the above mentioned steps.
Reach out to the Synder team via online support chat, phone, or email with any questions you have – we're always happy to help you!
Was this article helpful?