There are regulations in some countries that require you to pay taxes not only on sales but also on expenses and fees. Even if in your case the taxes on fees and expenses are zero-rated, proper accounting demands that they are recorded as such.
Synder allows you to select the tax rate which should be applied to each and every fee transaction synchronized by the app to make sure your books are correct. The feature is available for Xero non-US clients.
How Do I Make Tax on Fees Show in My Xero?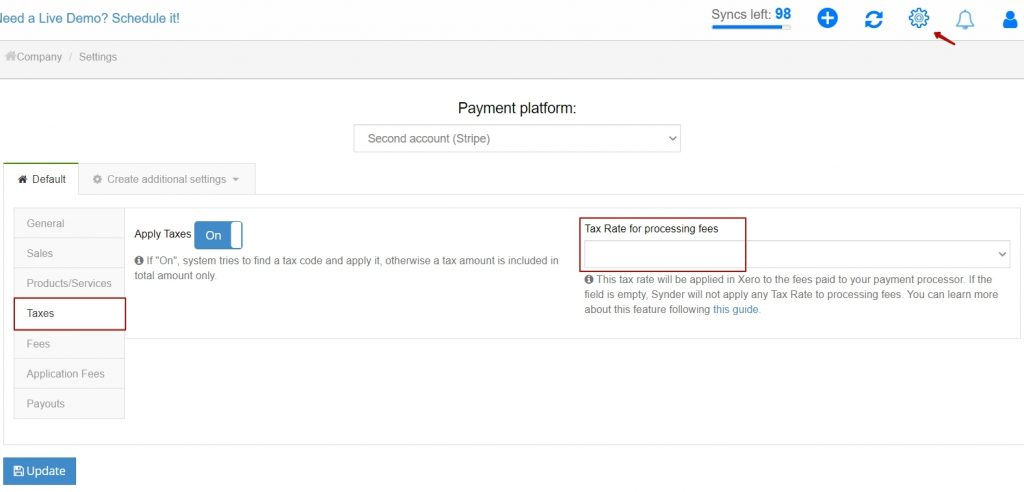 Go to Synder settings (Gear icon in the upper right corner of the app home page).
If you have more than one payment platform, select the payment platform you'd like to apply tax on fees setting to in the dropdown.
In the Taxes tab, select the appropriate tax line to be applied to fees. The tax codes in the dropdown are taken from your Xero accounting company, so make sure you have the necessary tax code there before you can choose it in Synder.
Click Update to save changes.
Sync your transactions.
What Will I Get As A Result?
Synder will apply the selected tax code to each and every fee transaction synchronized and taxes will be reflected in tax reporting.
Was this article helpful?